---
Nacogdoches is a small city situated in East Texas and the county seat of Nacogdoches County, Texas,United States. The 2016 U.S. Census recorded the city's population to be 65,806. Nacogdoches is a sister city of the smaller Natchitoches, Louisiana, the third-largest city in the Southern Ark-La Tex. Nacogdoches is the home of Stephen F. Austin State University and Texas' largest azalea garden.
San Augustine County is a county located in the U.S. state of Texas. As of the 2016 census, its population was 8,320. Its county seat is San Augustine.
---
The Nacogdoches San Augustine County Medical Society honored retiring member Gerard Ventura MD . Dr. Ventura was recognized for 31 years of hard work, dedication and service to the people of Nacogdoches and surrounding counties. Pictured from left are Modupe Sokunbi MD President of County Medical Society and Gerard Ventura MD. Dr. Ventura has served the Nacogdoches Community and surrounding counties with great devotion and professionalism since December 1990. He has served in many leadership positions in the County Medical Society as President and also Texas Medical Association delegate. He also served as Chief of Staff at Nacogdoches Medical Center from 2007-2008. He served as Chair of Bylaws, Cancer Committee, Medical Executive Chair, Peer Review, Performance Improvement, Internal Medicine, Pharmacy and Therapeutics and Tumor Board Chair. We will all miss his warm friendship and collegiality and wish him a long and happy retirement. On behalf of Nacogdoches San Augustine Medical Society- he was presented with a plaque recognizing his many years of service and a portrait.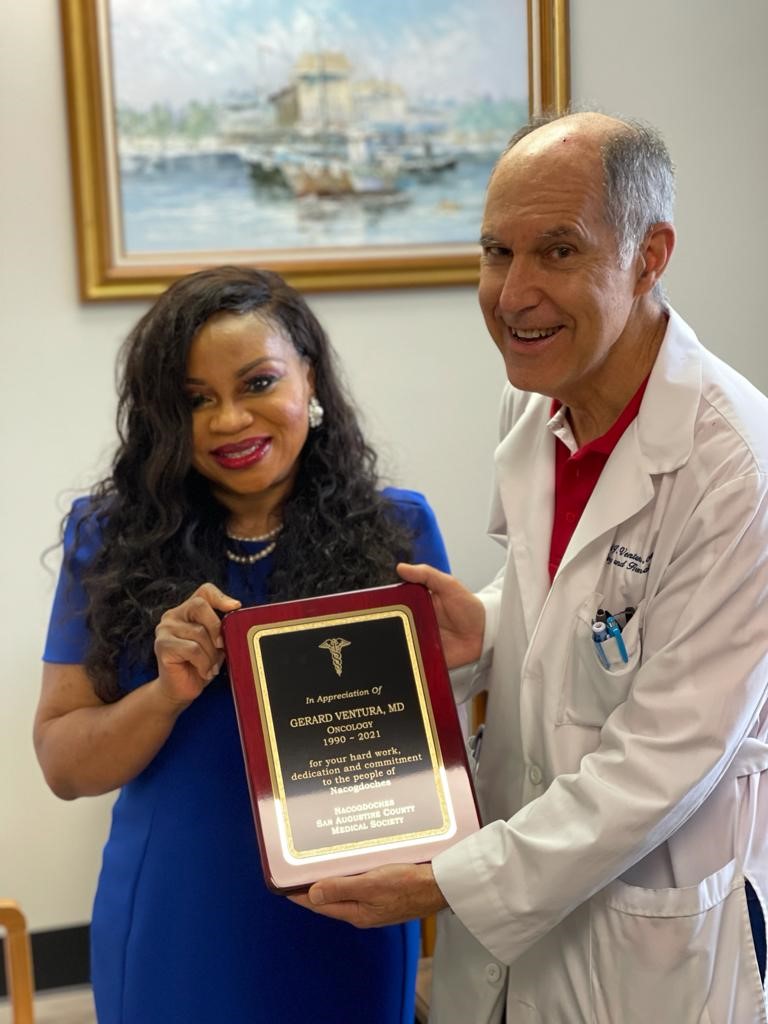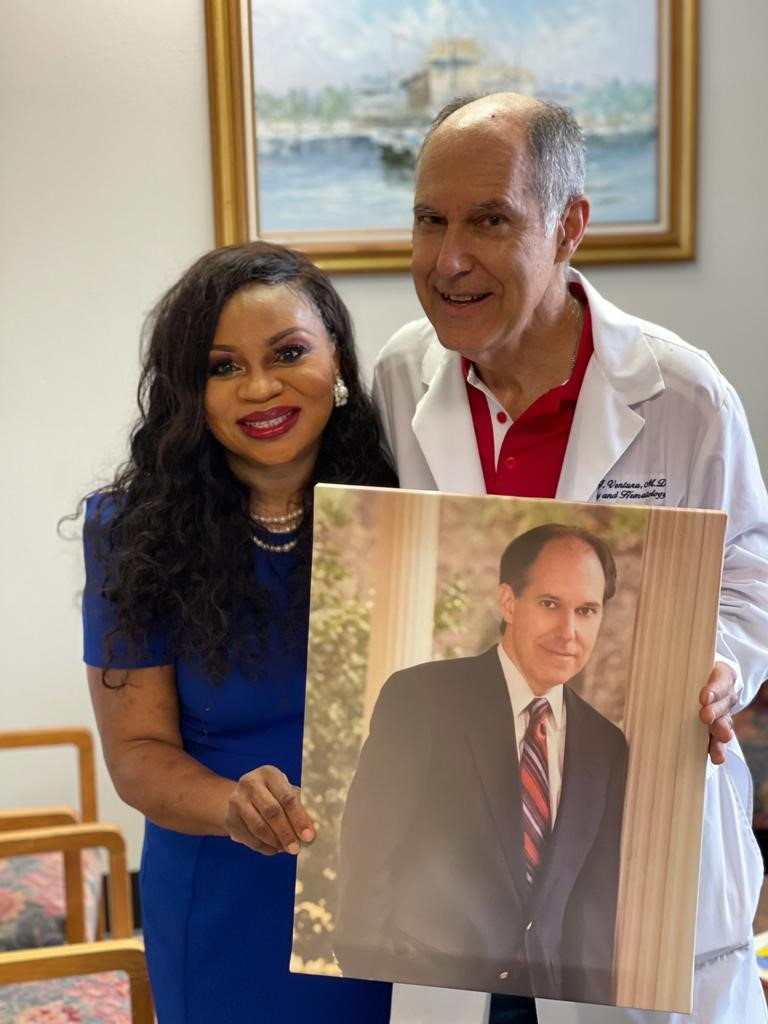 In December 2020, the Nacogdoches San Augustine County Medical Society honors some of the members who retired-- for their dedication, hard work, and service to the community.
 Dr. Donald Cagle
 Dr. Ted Ledet
 Dr. Tony Haskins
 Dr. John Haidinyak
 Dr. Prabhakar Guniganti
 Dr. Wilburn (ED) Furniss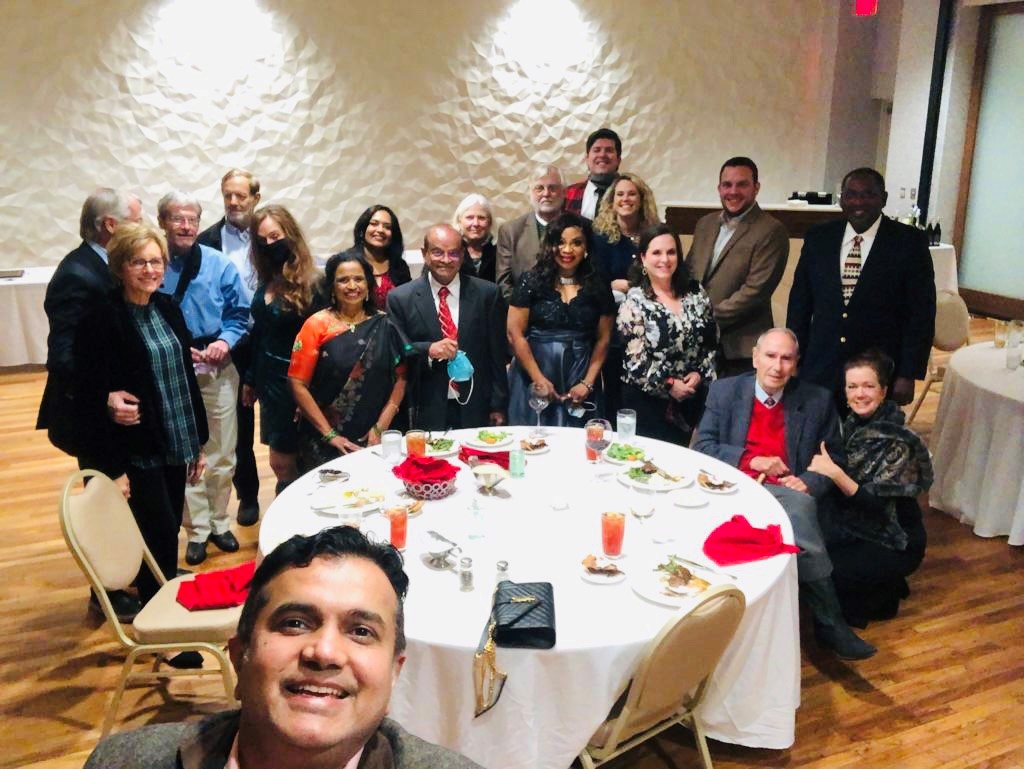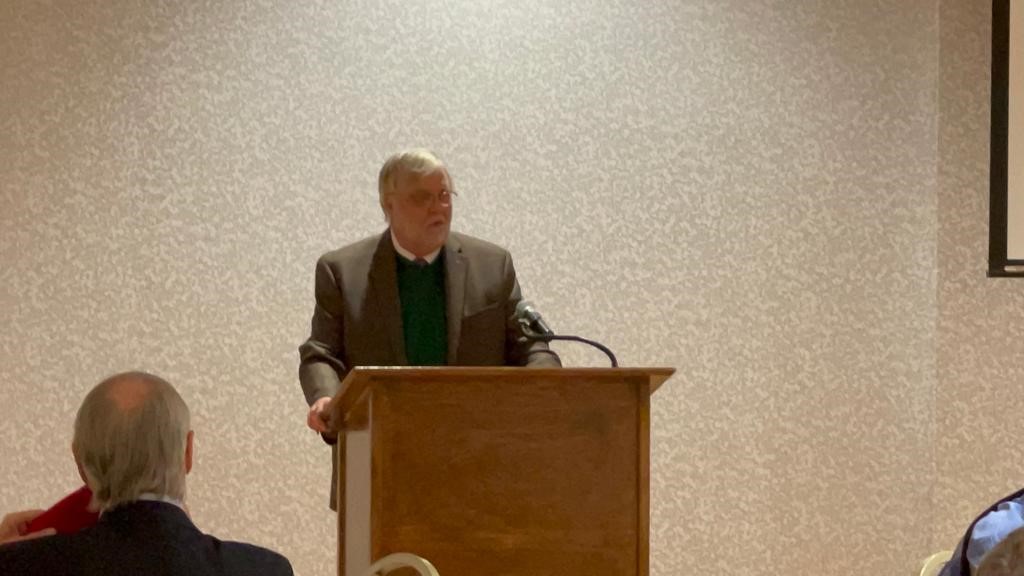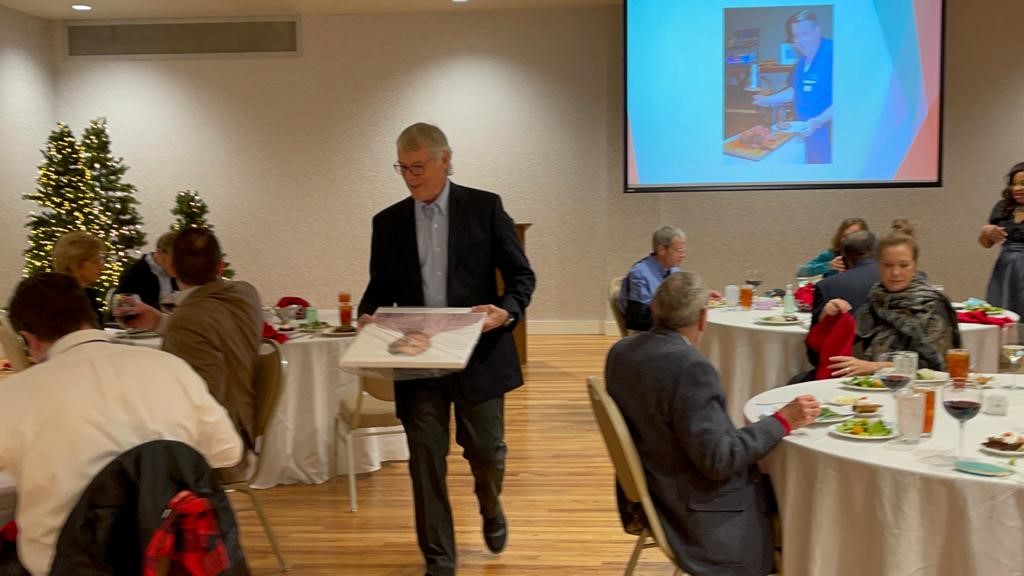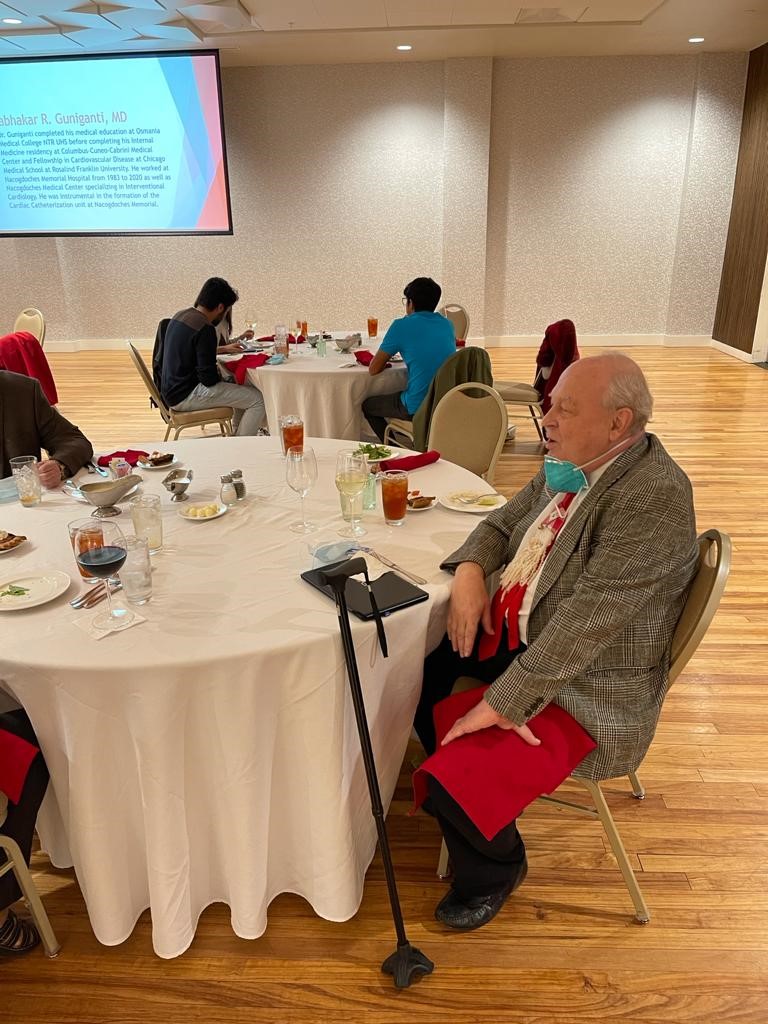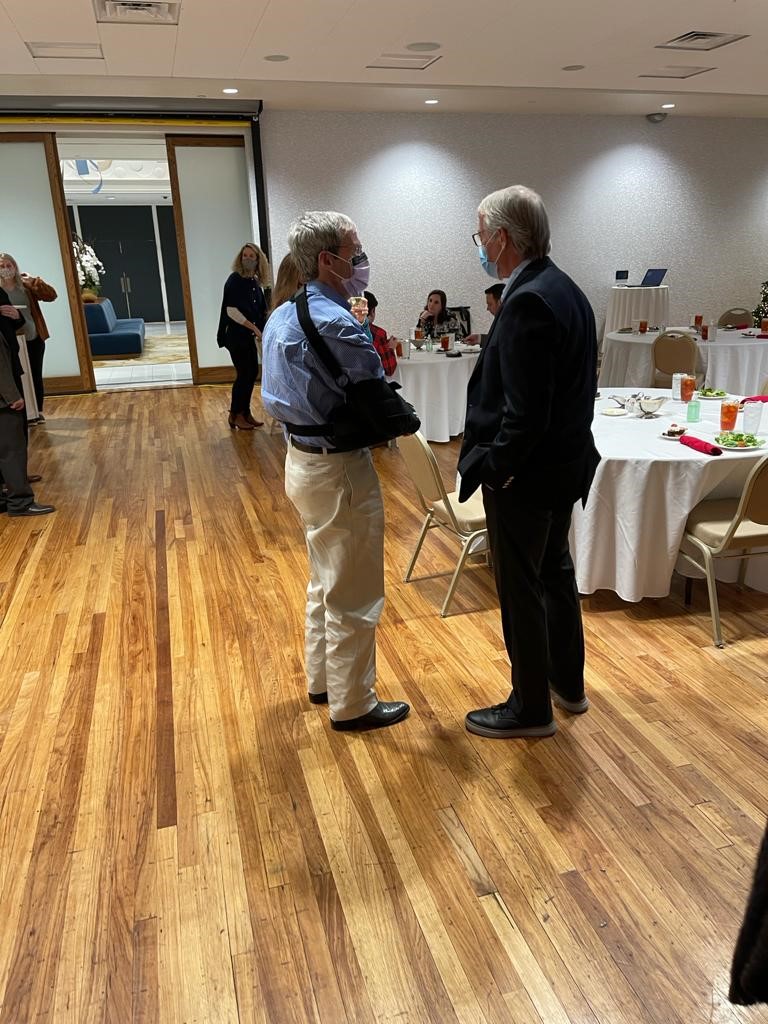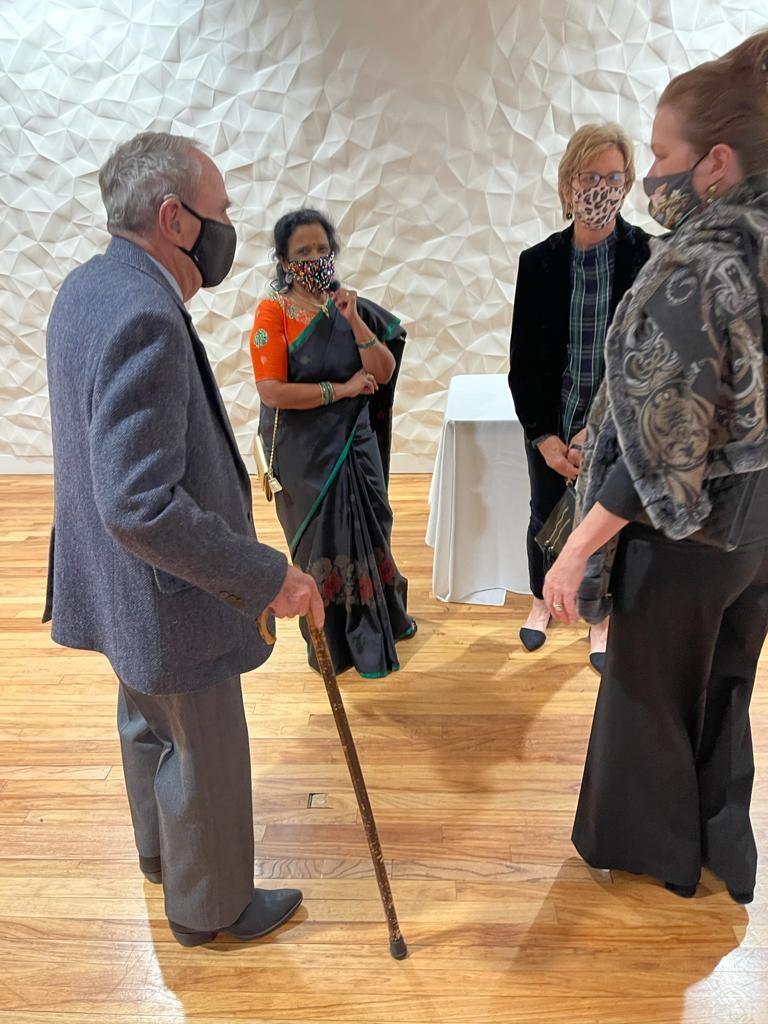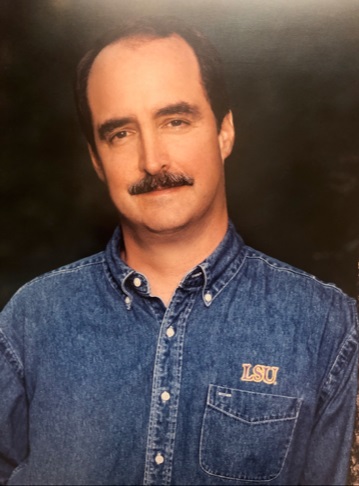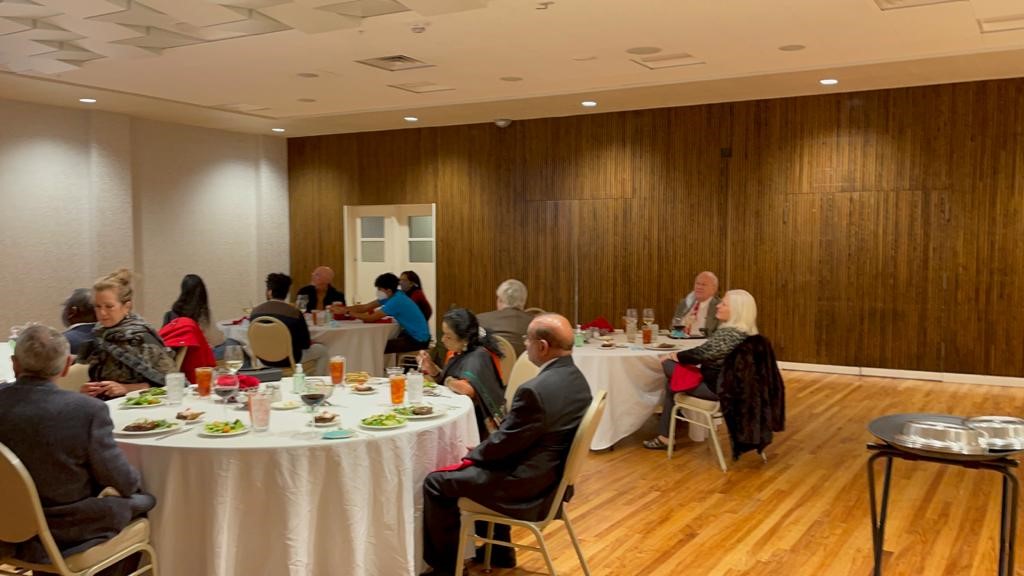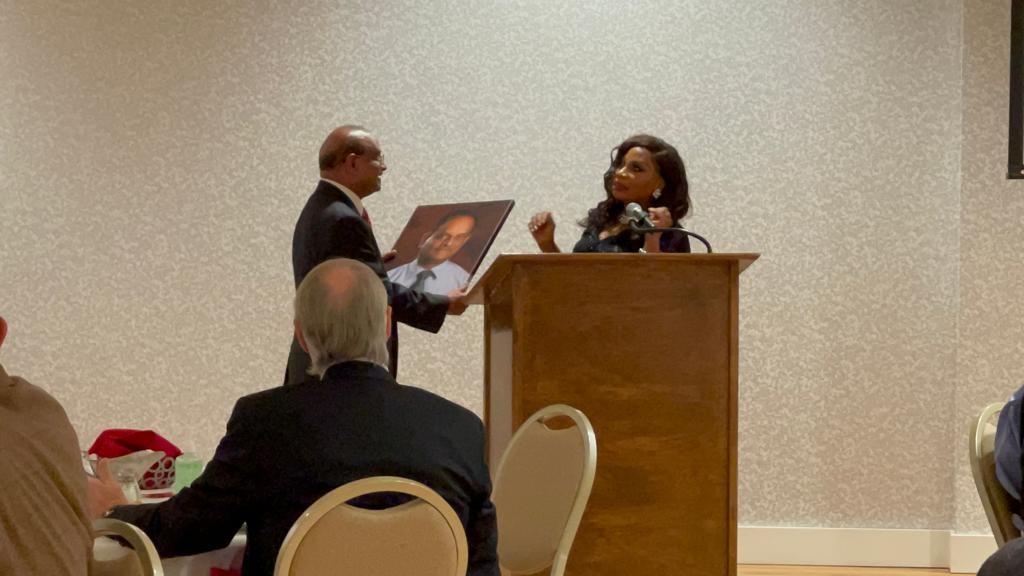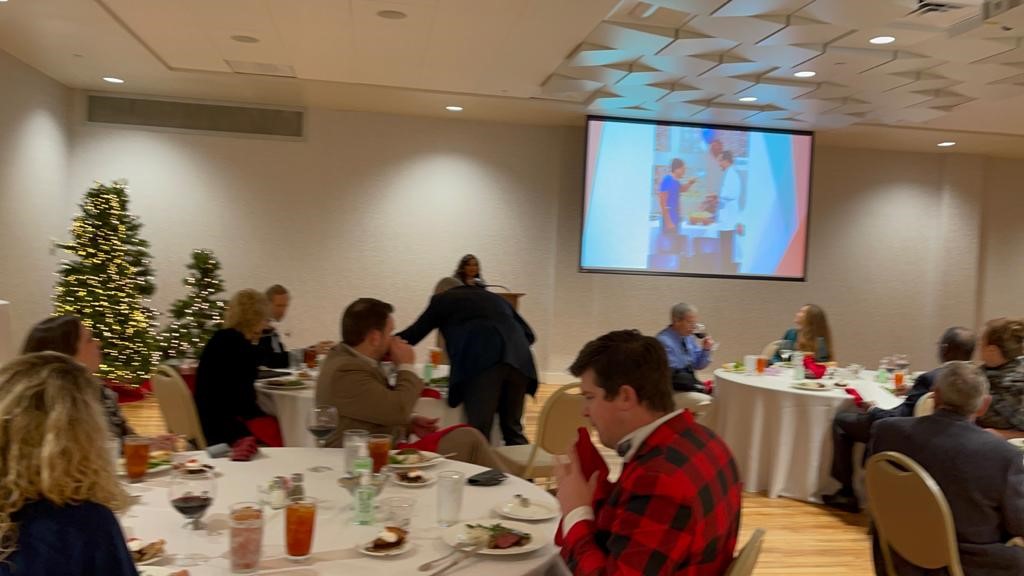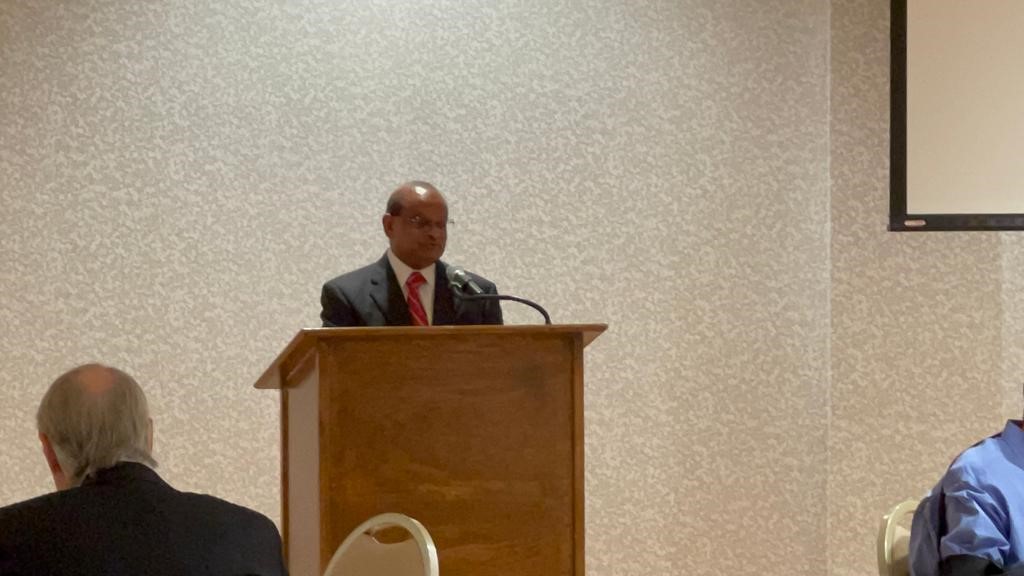 Dear Everyone,
Good Morning. Thank you for all your help in scheduling your patients for the COVID vaccine. On April 20th 2021, at City Hall in Nacogdoches, Sam Augustine County Medical Society was recognized for their efforts by Mayor Shelly Brophy. Other organizations recognized were: Nacogdoches County, Nacogdoches Medical Center, Nacogdoches Memorial Hospital, Nacogdoches Area Physician's Association and Stephen F. Austin State University. This was indeed a collaborative effort.
The plaque reads:
"Nacogdoches San-Augustine County Medical Society is hereby recognized for exemplary efforts and service above and beyond in combatting COVID 19 pandemic in Nacogdoches."
Pictured is a copy of the plaque. The meeting was televised on Suddenlink Channel 21. Vaccines are still available and your patients can now sign up for free vaccines. Patients can find more information here:
-ONLINE:
tinyurl.com/VacNac
-PHONE: (936) 305-8488
Thank you so much for all you do for the community, especially during the COVID 19 pandemic.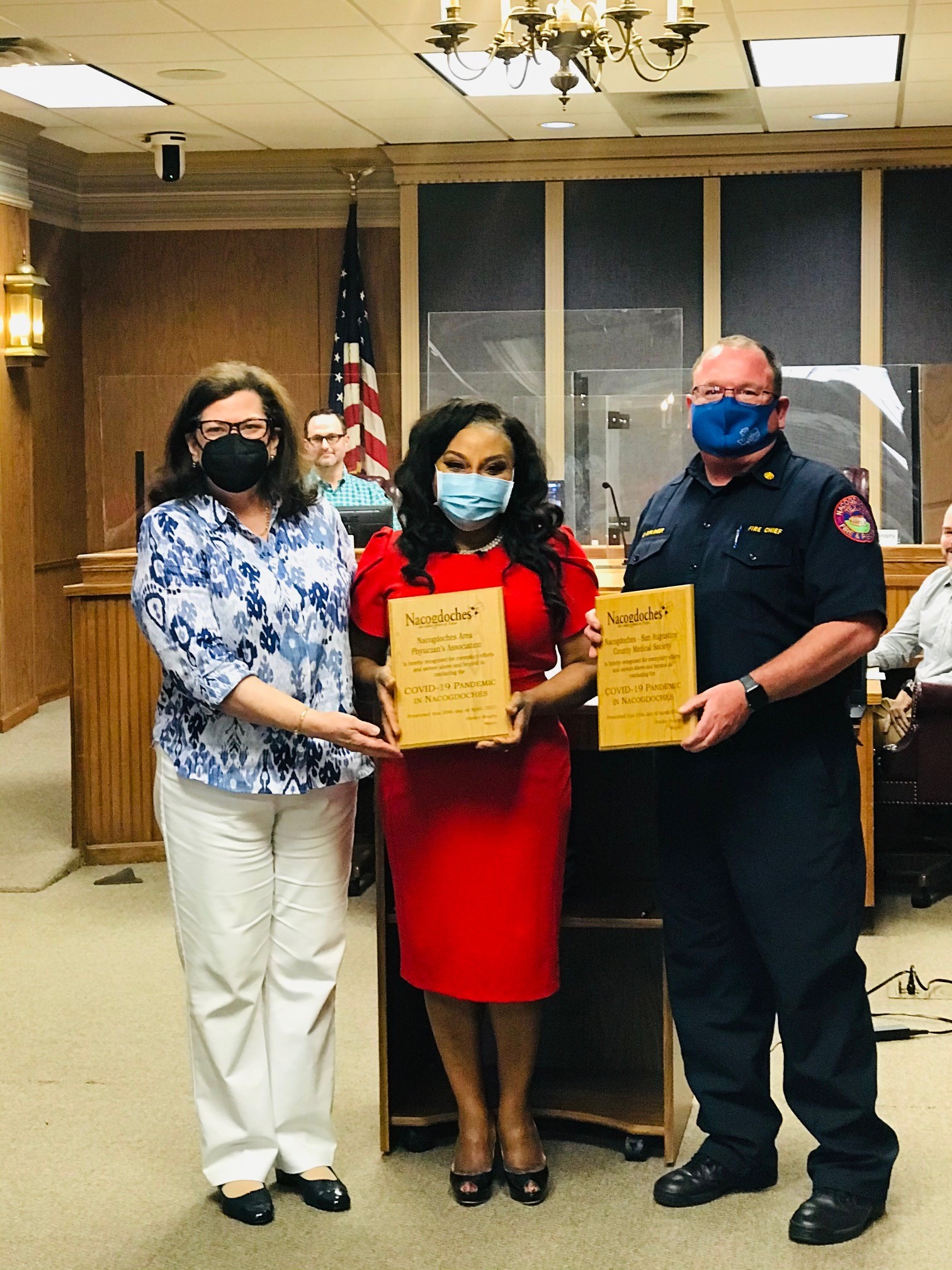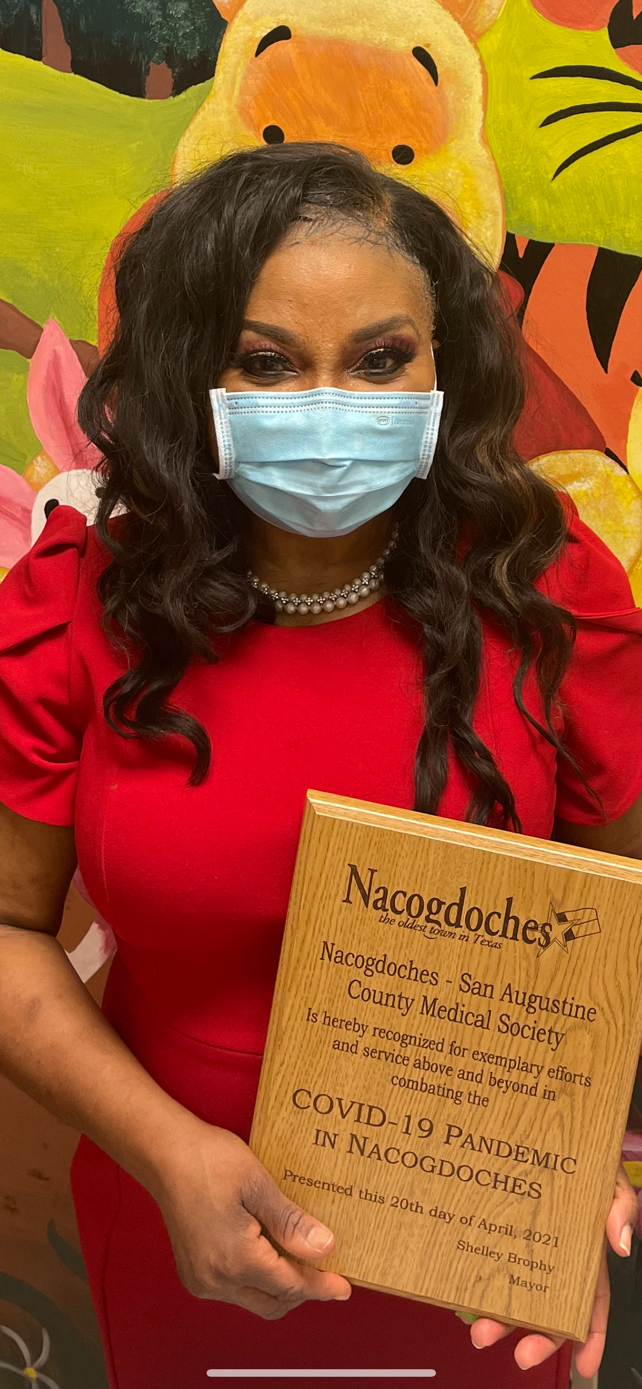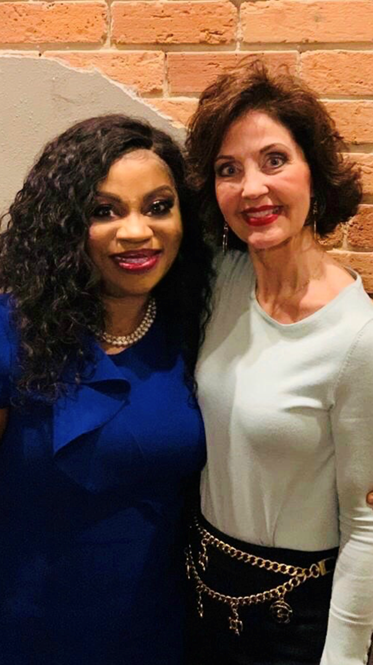 Dr. Kimberly Childs, Dean, College of Sciences and Mathematics Executive Director, STEM Research and Learning Center was the guest speaker at the February meeting of Nacogdoches-San Augustine County Medical Society held at Clear Springs Restaurant. Dr. Childs provided an overview of STEM program at SFA. "Our vision is to empower the next generation of STEM professionals to lead and serve in a changing world." Pictured are Dr. Modupe Sokunbi and Dr. Kim Childs.
The late Dr. John Pack was honored at the Nacogdoches San Augustine County Medical Society meeting at Clear Springs. Dr. John Pack was a practicing psychiatrist from 1987-2007. Accepting the plague in appreciation of his hand work, dedication and commitment and his strong involvement in the community is his wife, Mrs. Mary Pack. Pictured are Dr. Modupe Sokunbi and Mrs. Mary Pack.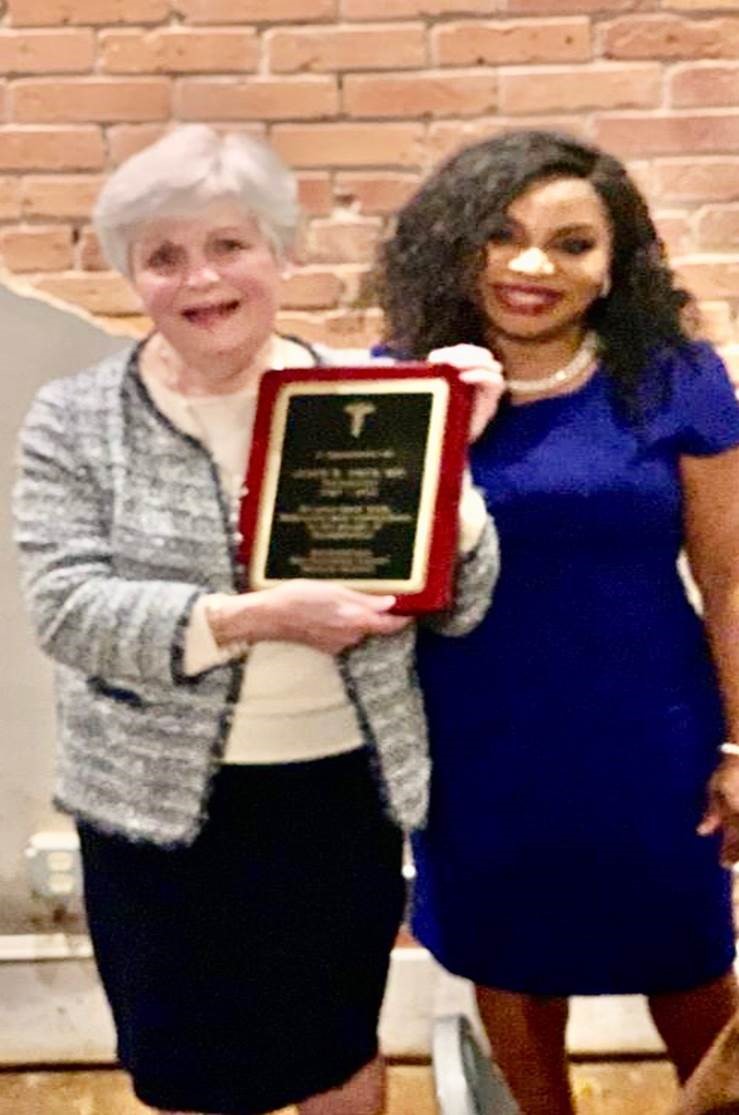 The Nacogdoches San Augustine County Medical Society had a recent meeting at Clear Springs. The speaker was Dr. James Buckingham. The topic: Reflections on a career in Psychiatry Present at the Medical Society Meeting seated are Dr. James Buckingham and Mrs. Judy Buckingham. Standing are: Dr. Hashim, Dr. Binusha Moitheennazima, Dr. & Mrs. Duke, Dr & Mrs. Ventura, Dr. Shanmugam Uthamalingam, Dr. Josephine Chua, Dr. Ed. Tanhui, Dr. Maria DeLeon, Dr. Ryan Head, Dr. Rachel Head, Dr. Shyam Vyas, Dr. Kavita Vyas, Dr. Tyrel Grohman, Dr. Kim McMorries, Dr. Sanderson, Dr & Mrs. Middlebrook, Dr. Ted Ledet, Dr. Janice Ledet, Mrs. Ruth Carroll, Jerry Wilson, MS, Cheryl Wilson, LCSW, Dr. Dolamu Sokunbi, Dr. Modupe Sokunbi.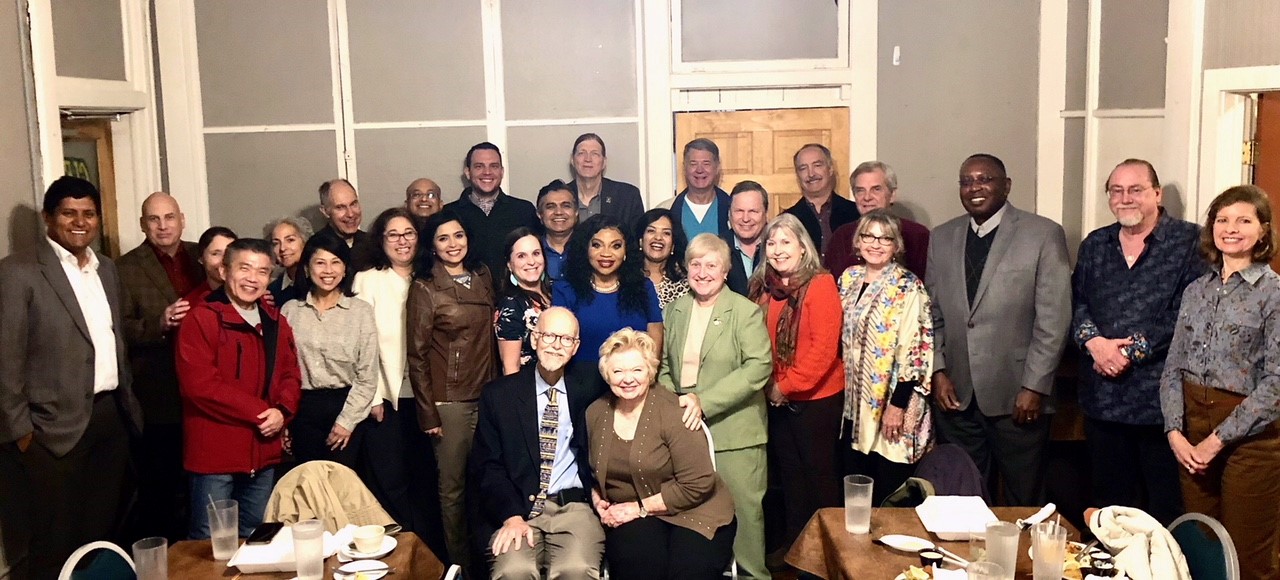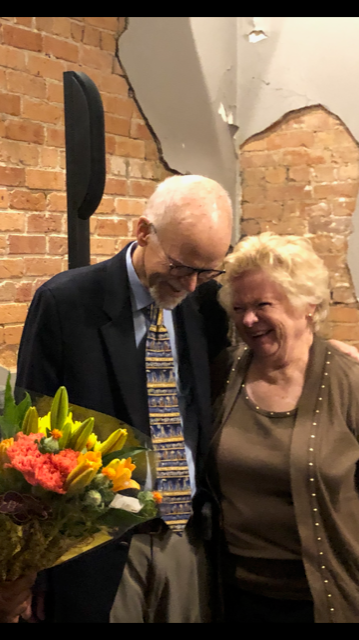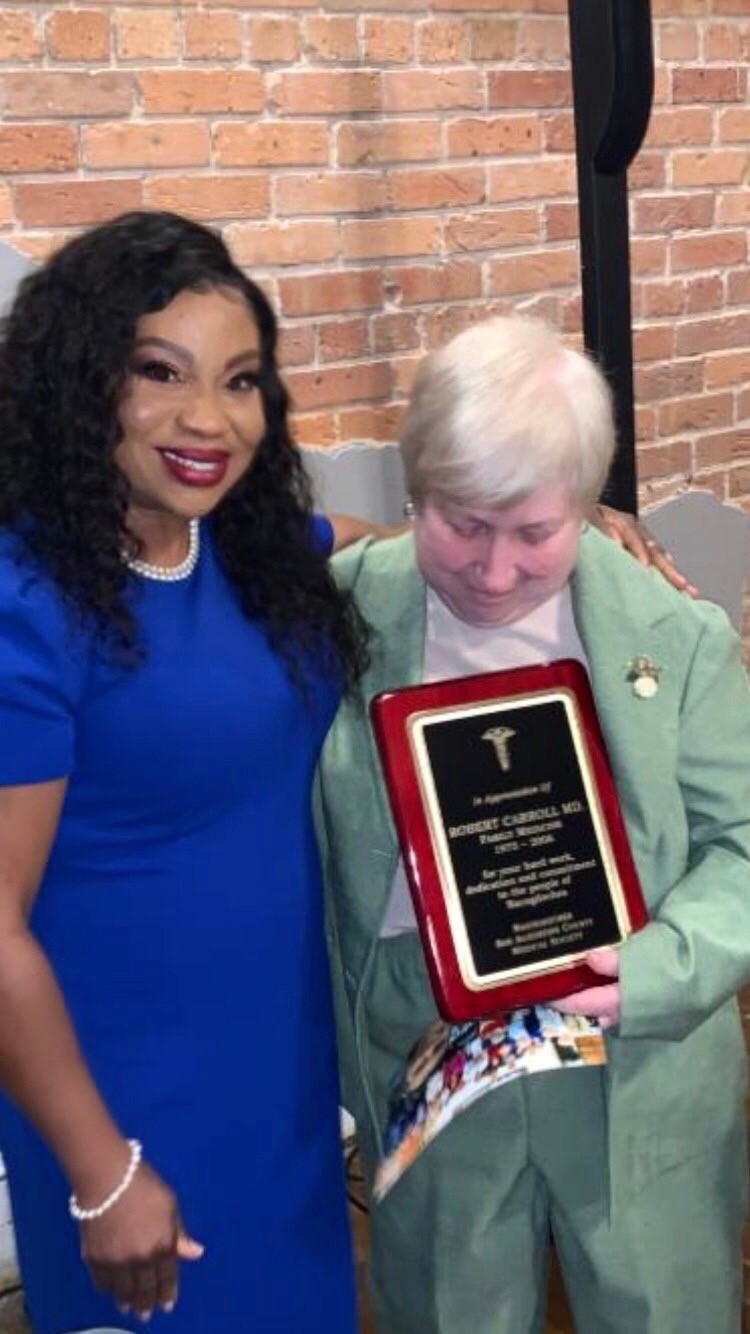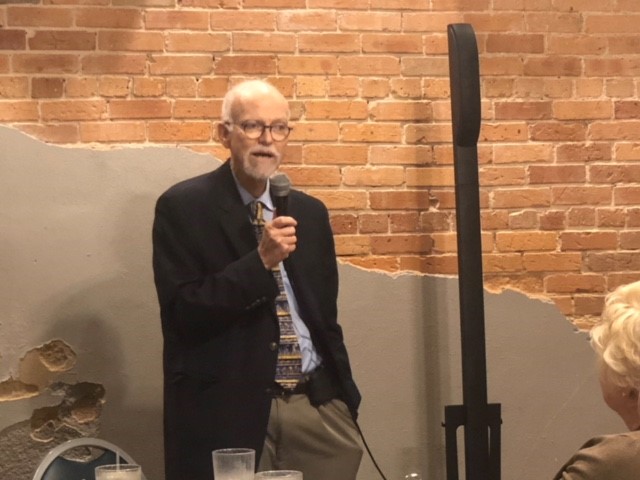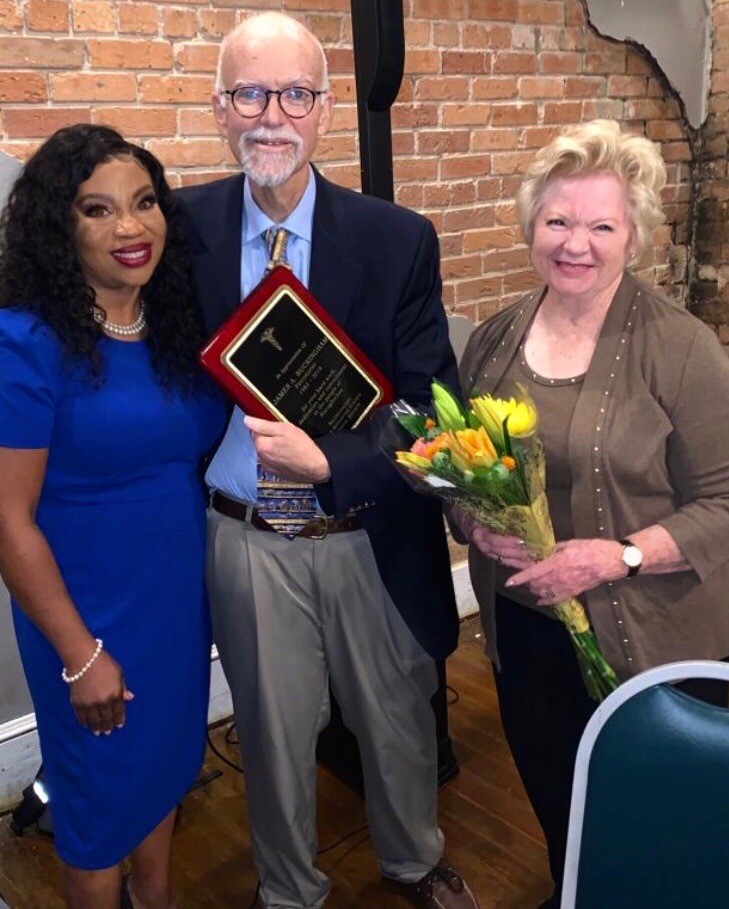 The Nacogdoches San Augustine County Medical Society had their October meeting at Nacogdoches Memorial Auxiliary Conference Center. The speaker was Amy Swanholm JD MSEL, Assistant General Counsel for the Texas Medical Board. The topic was TEXAS MEDICAL BOARD UPDATE. Pictured are Dr. Modupe Sokunbi, President of the County Society and Amy Swanholm JD MSEL.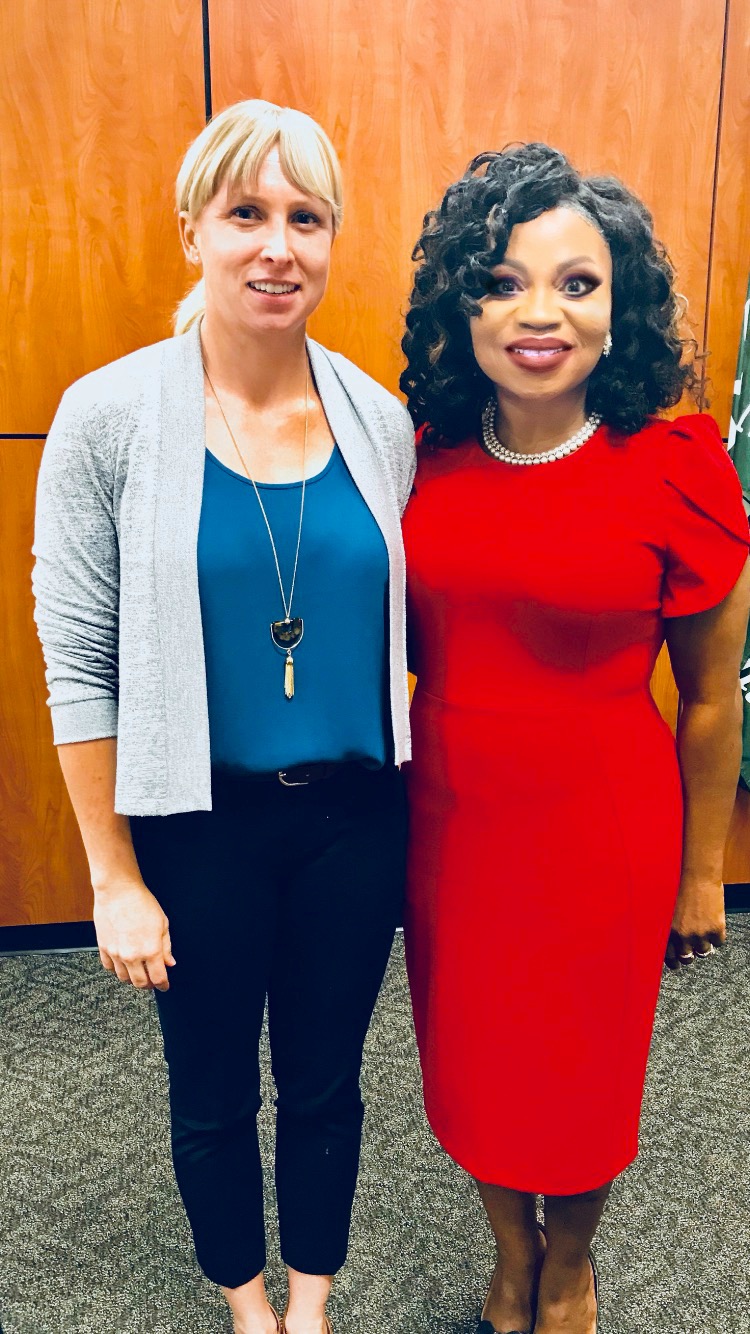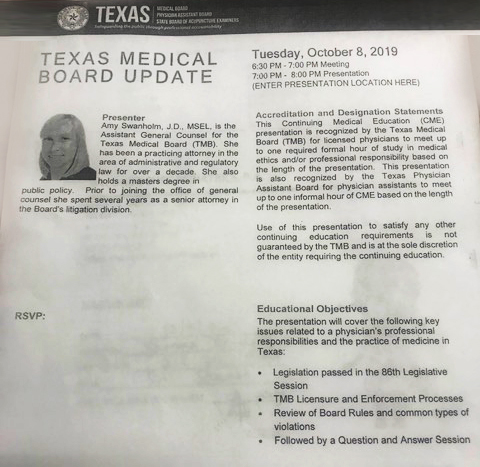 As part of the TMA Hard Hats for Little Heads celebrating 25 years of keeping kids safe-Nacogdoches San Augustine County Medical Society in collaboration with Nacogdoches Medical Center Network handed out 200 bike helmets at East Texas Poultry Festival in Center,
Texas.In
addition to children showing their chickens at the Broiler show and rides on the carousel-the children were fitted with helmets.Child safety was stressed to many groups of kids and parents. Attached are photographs taken at the Festival.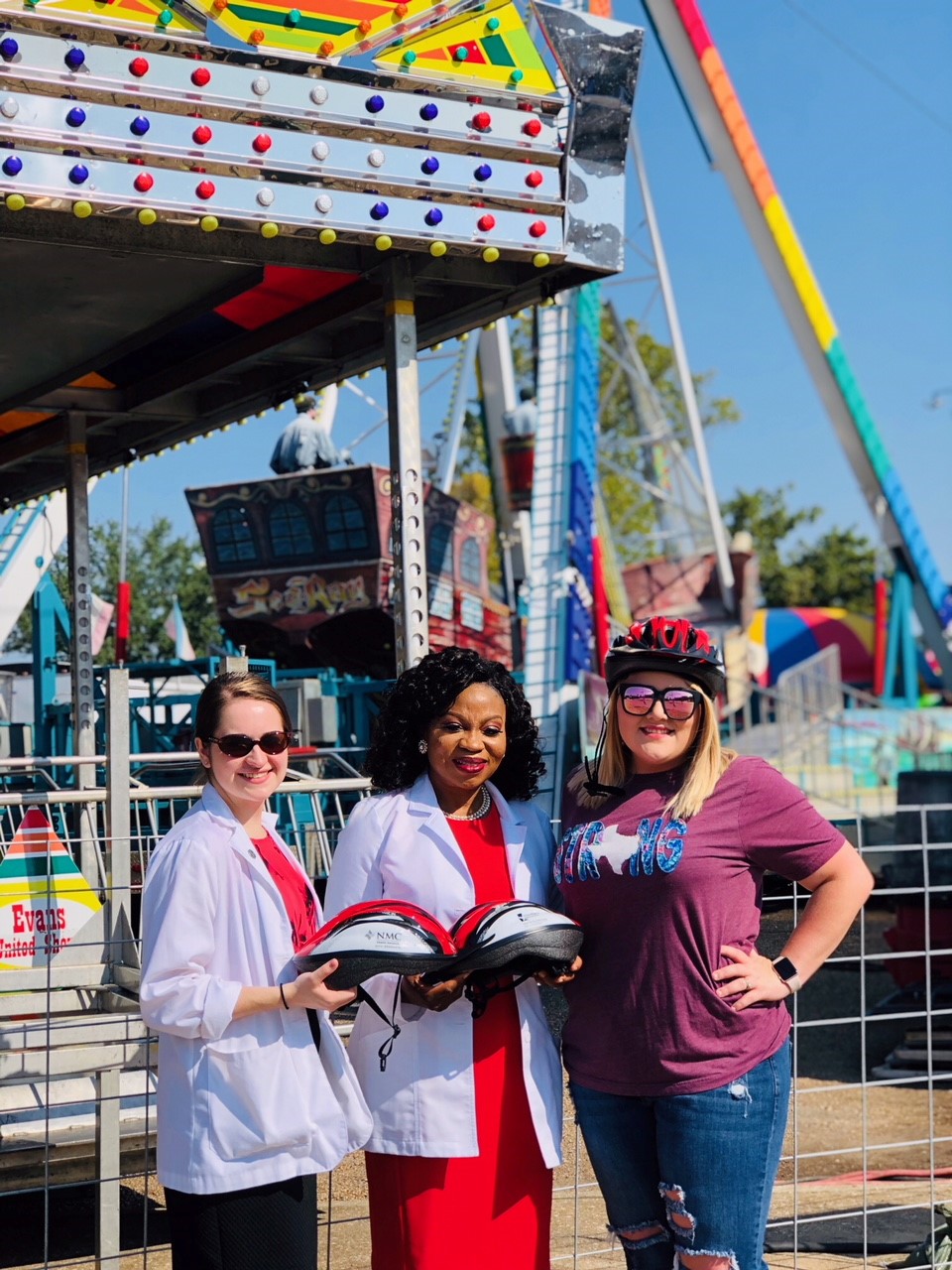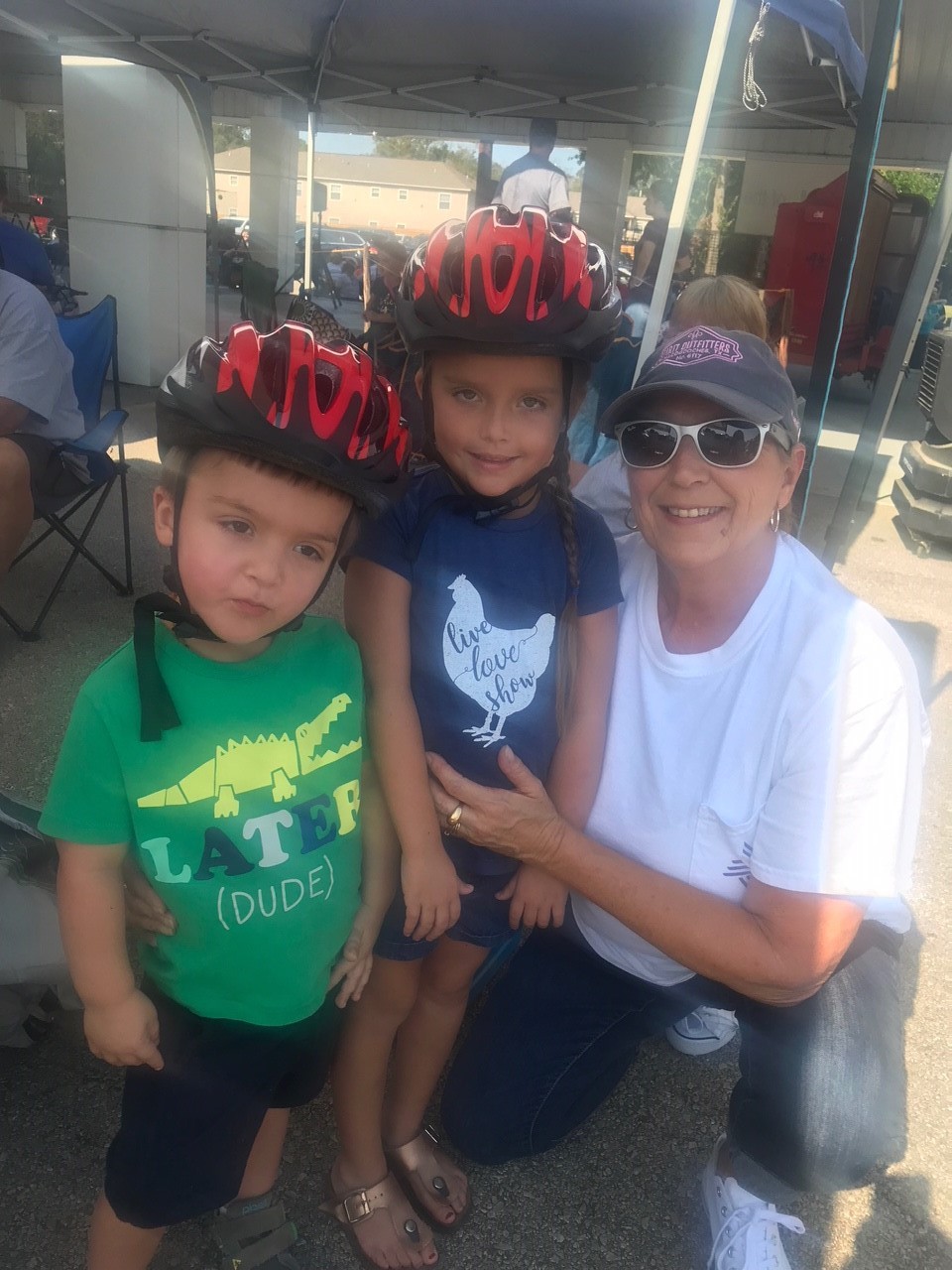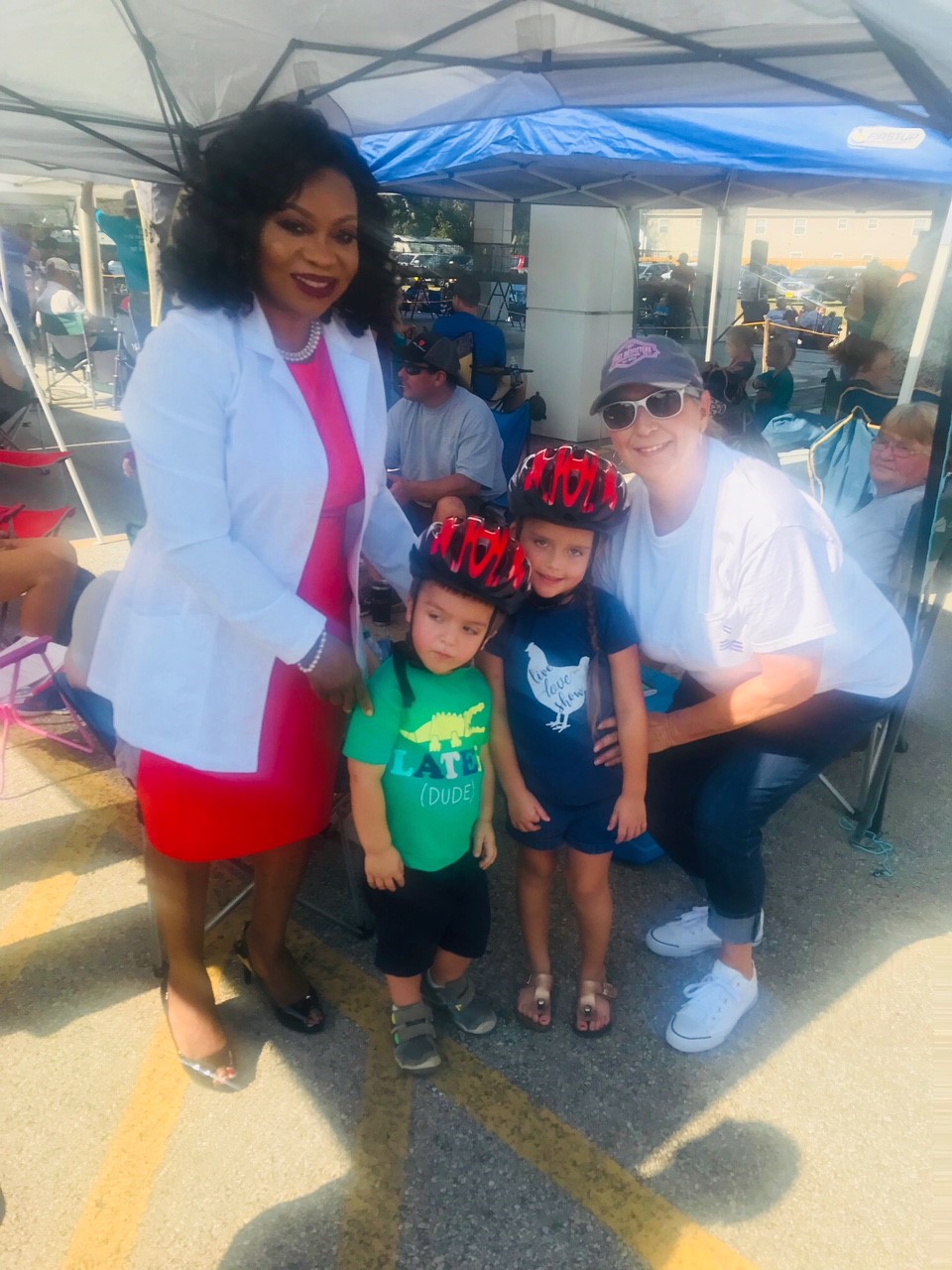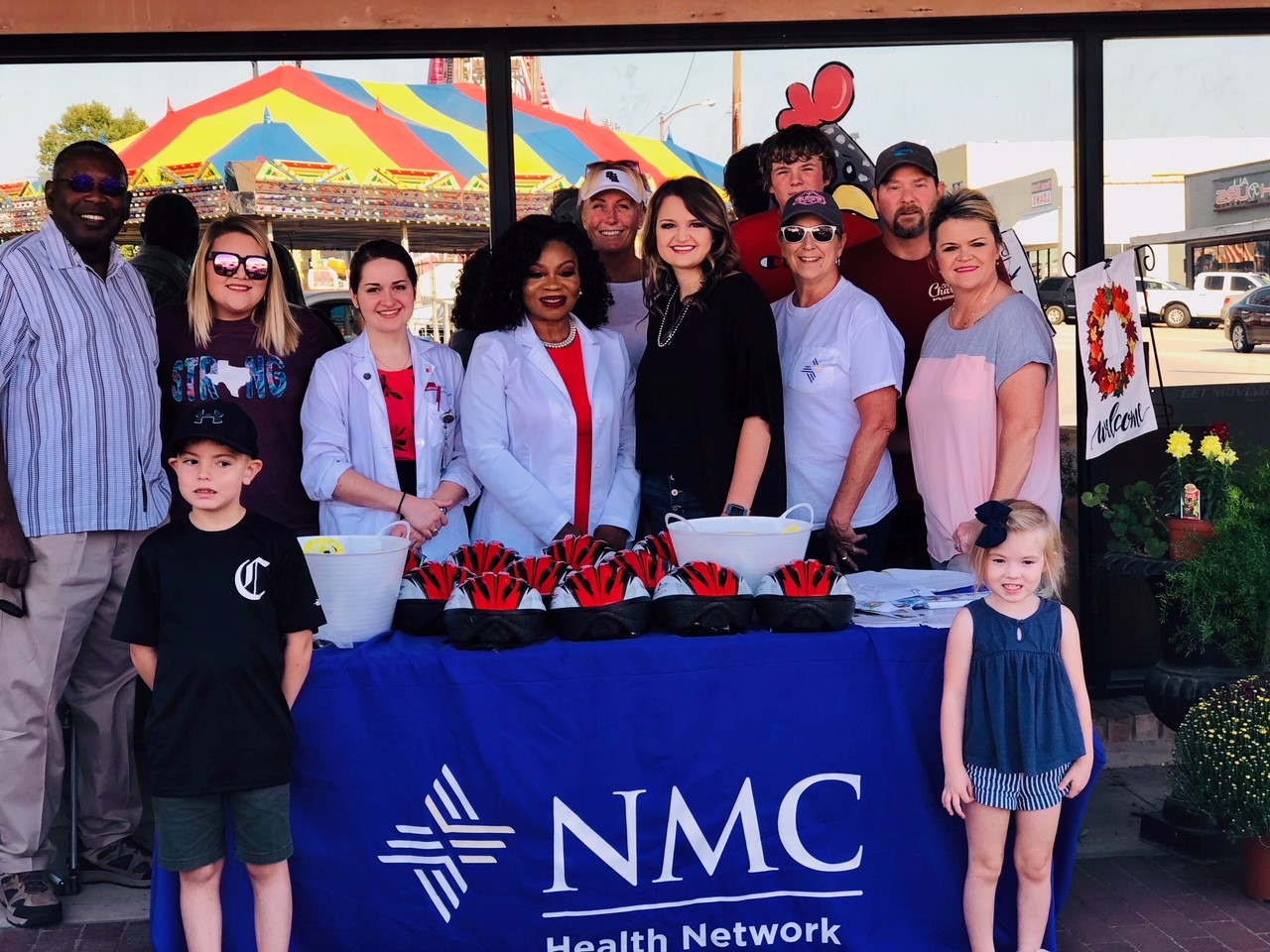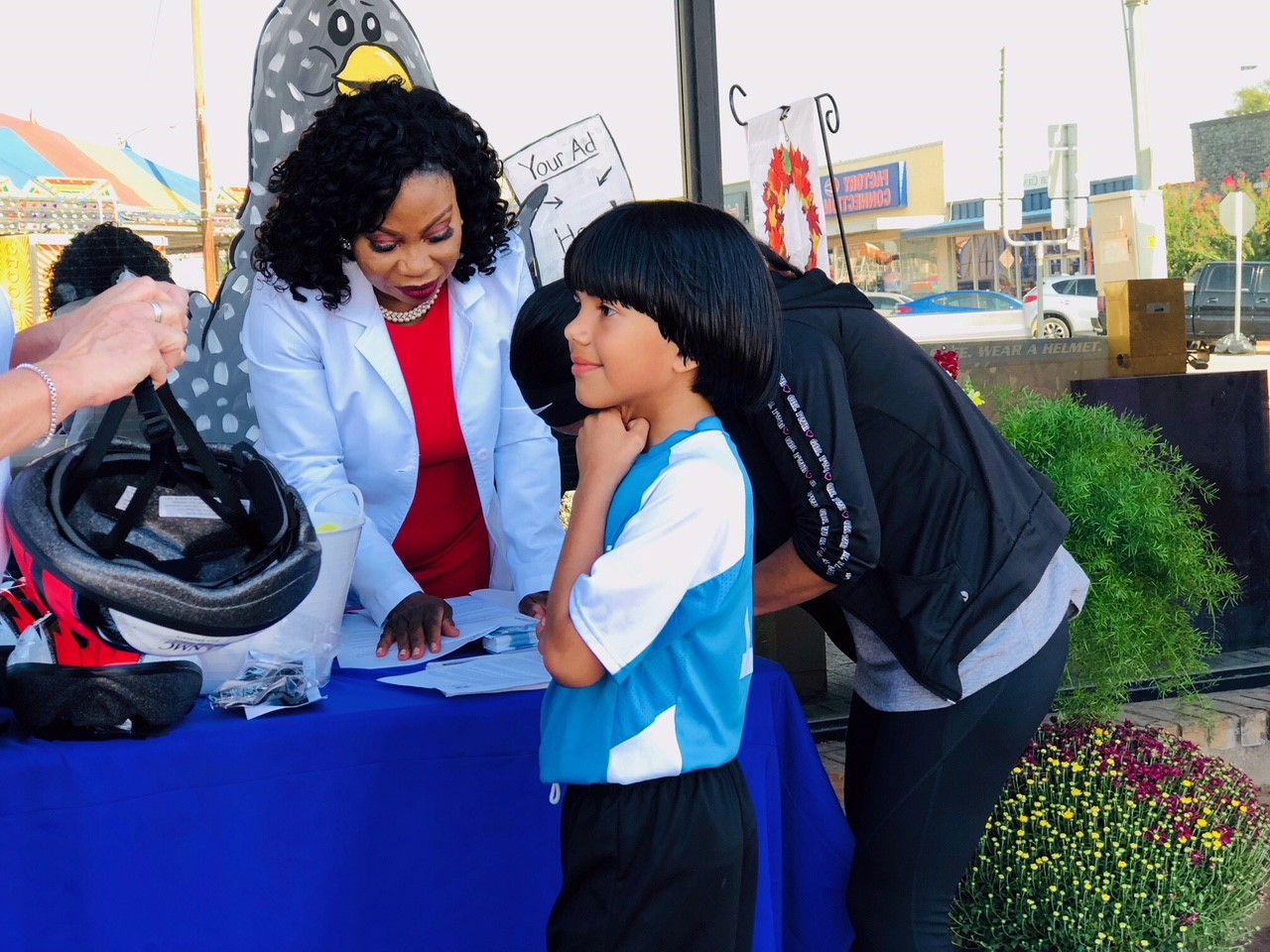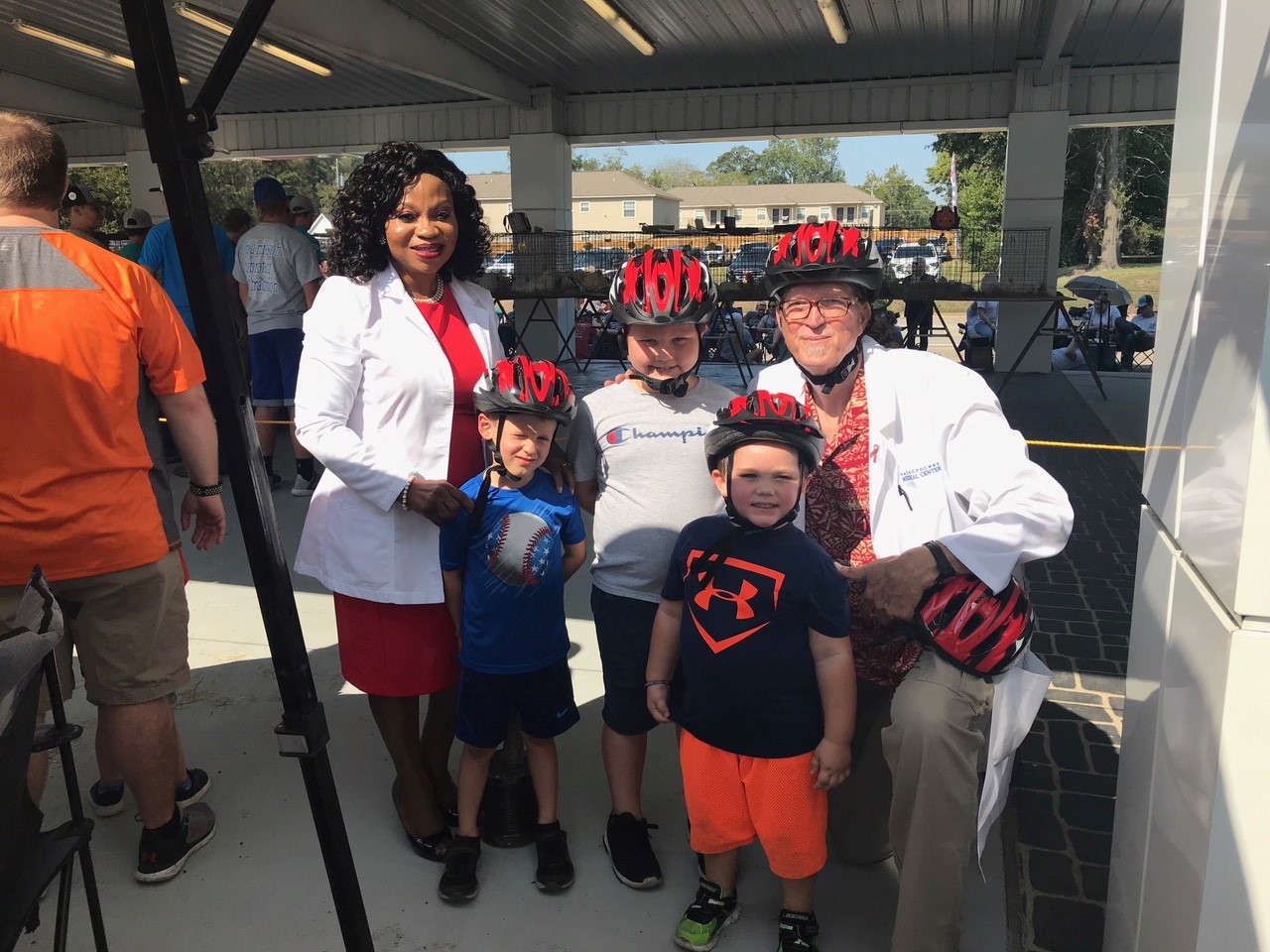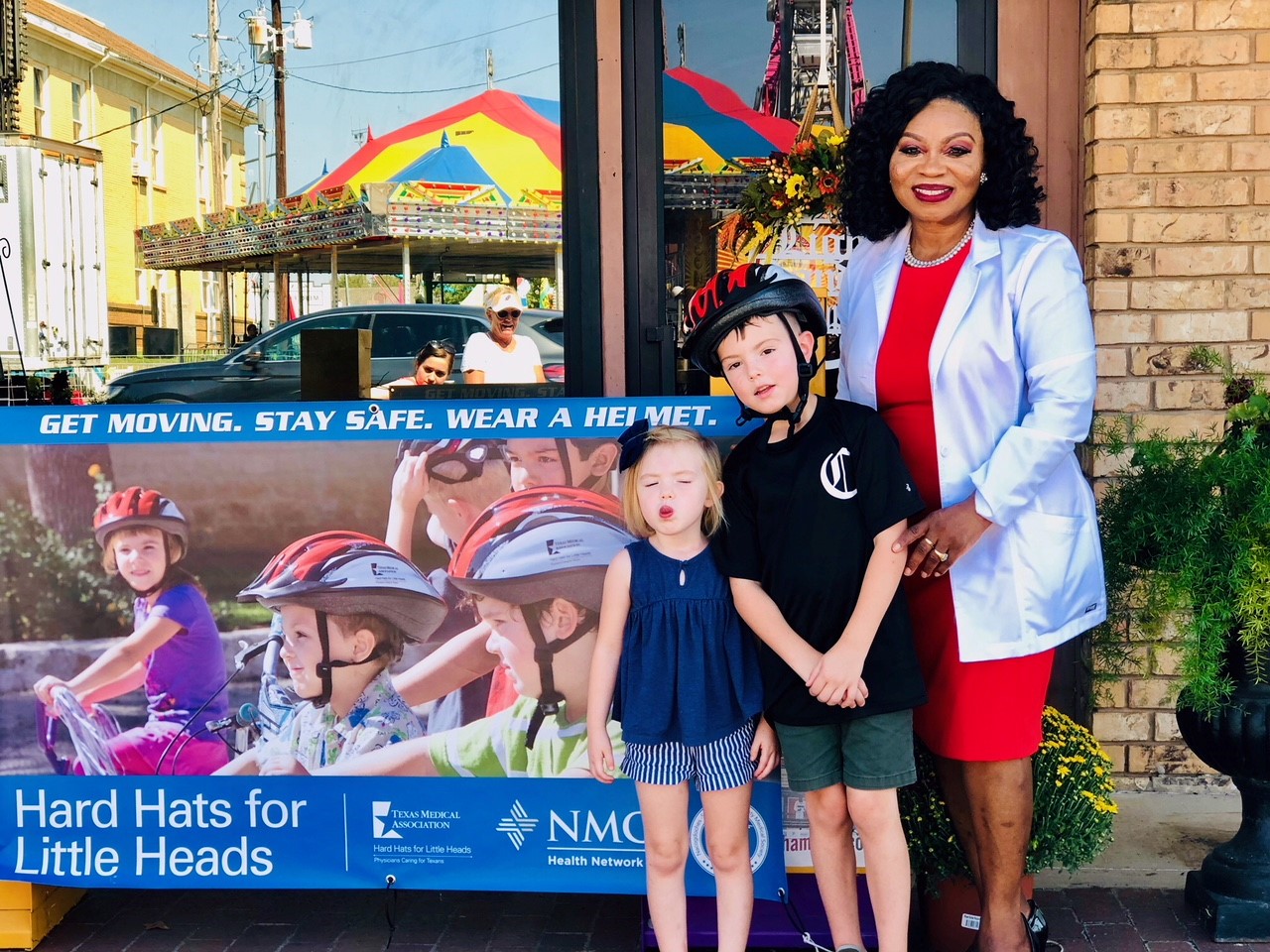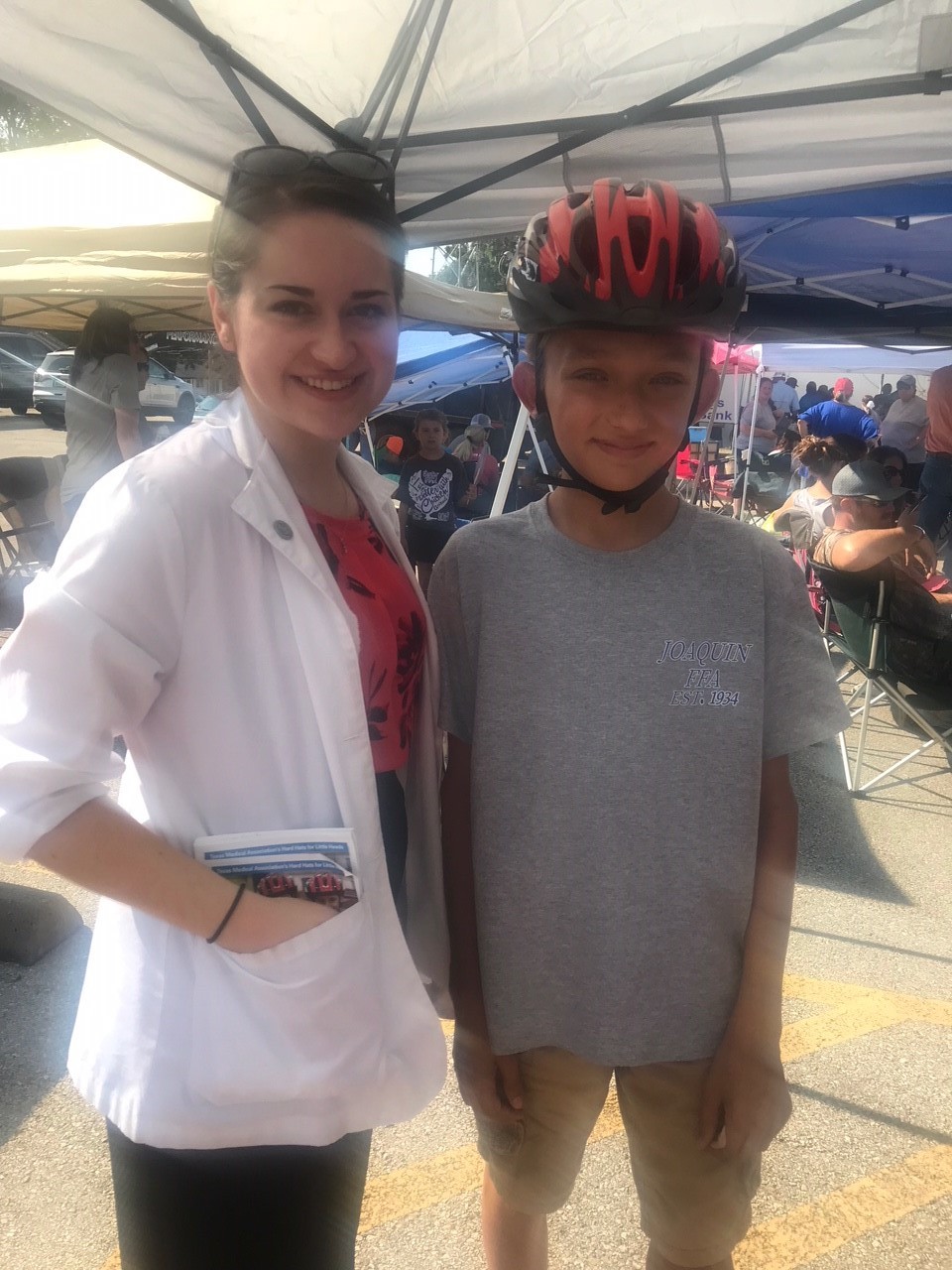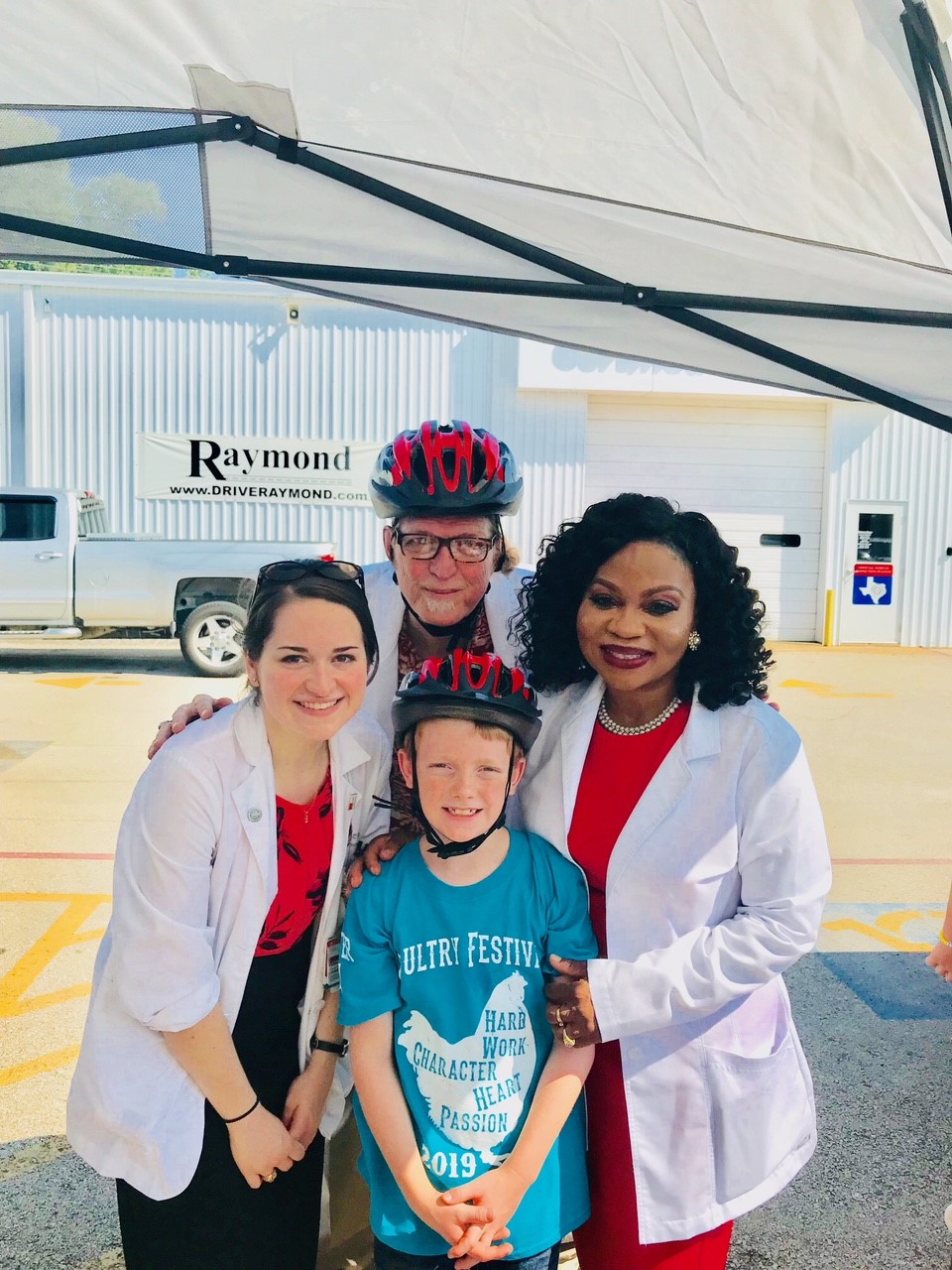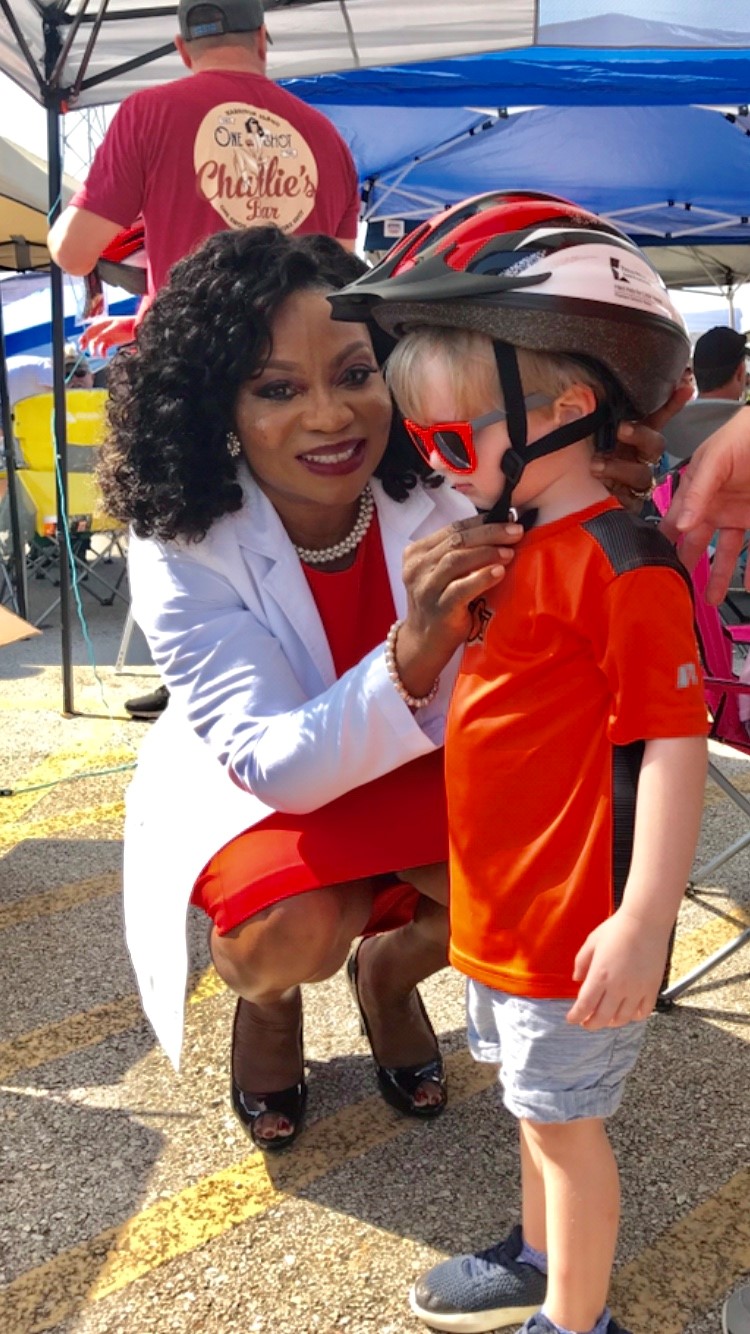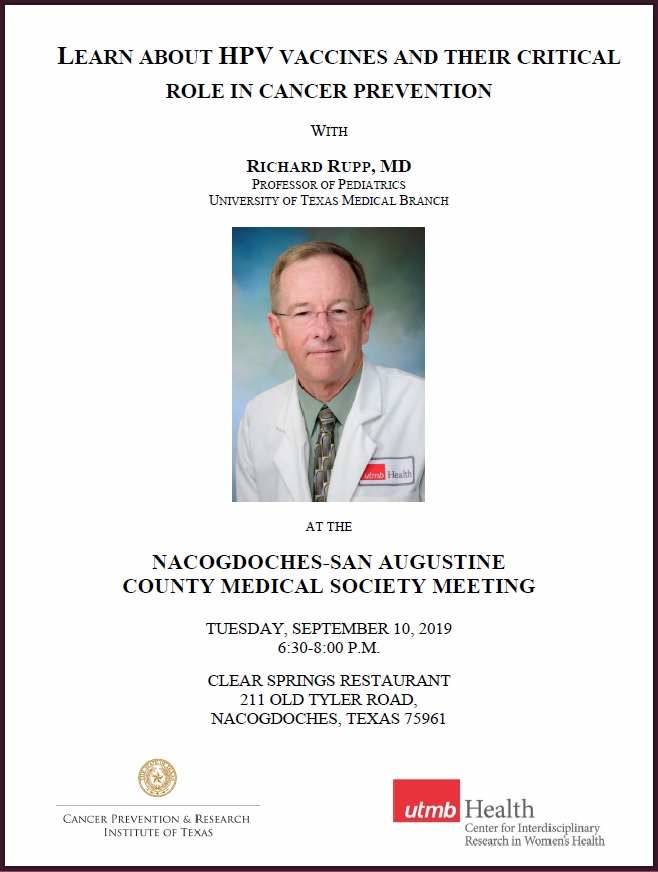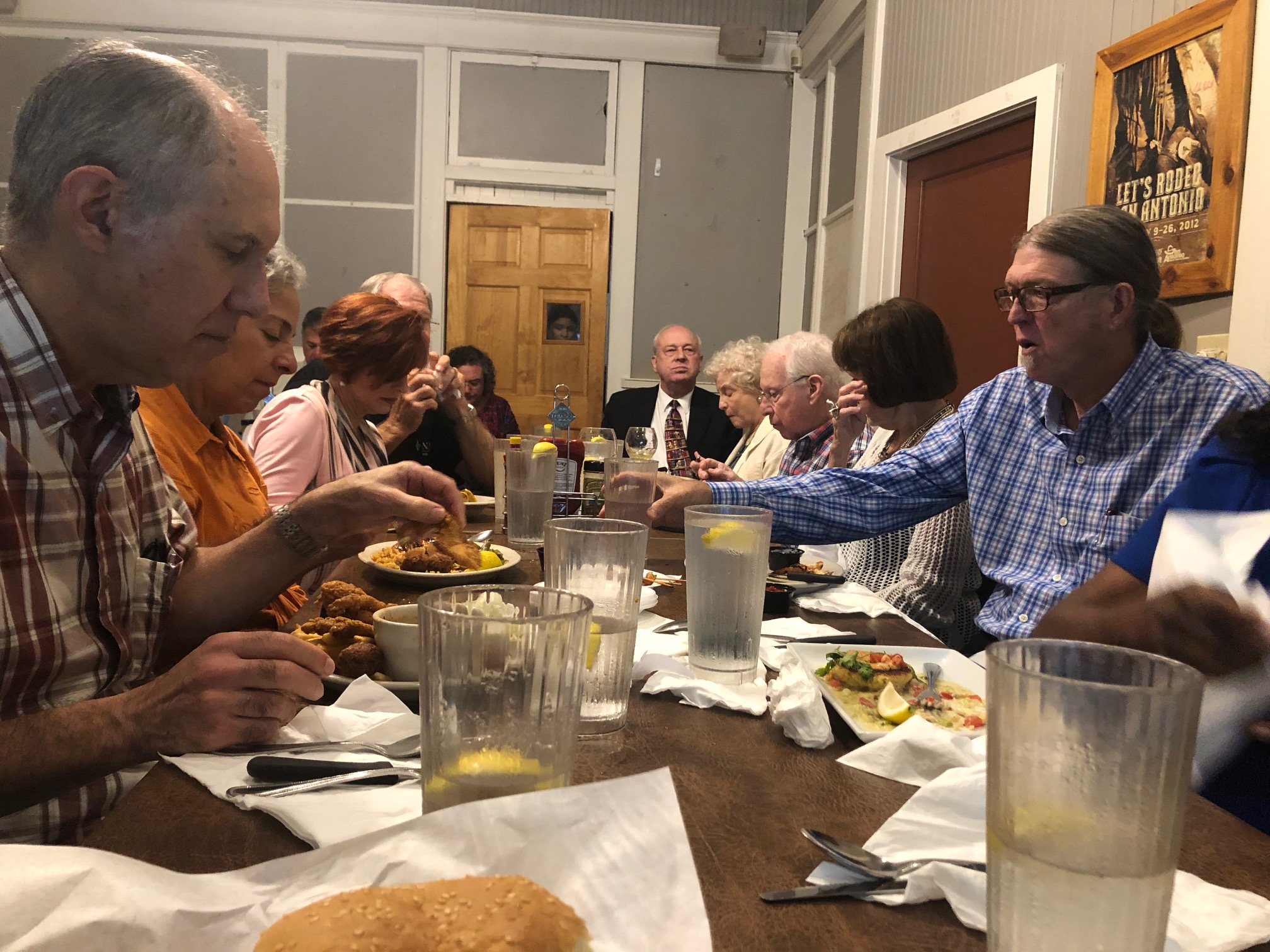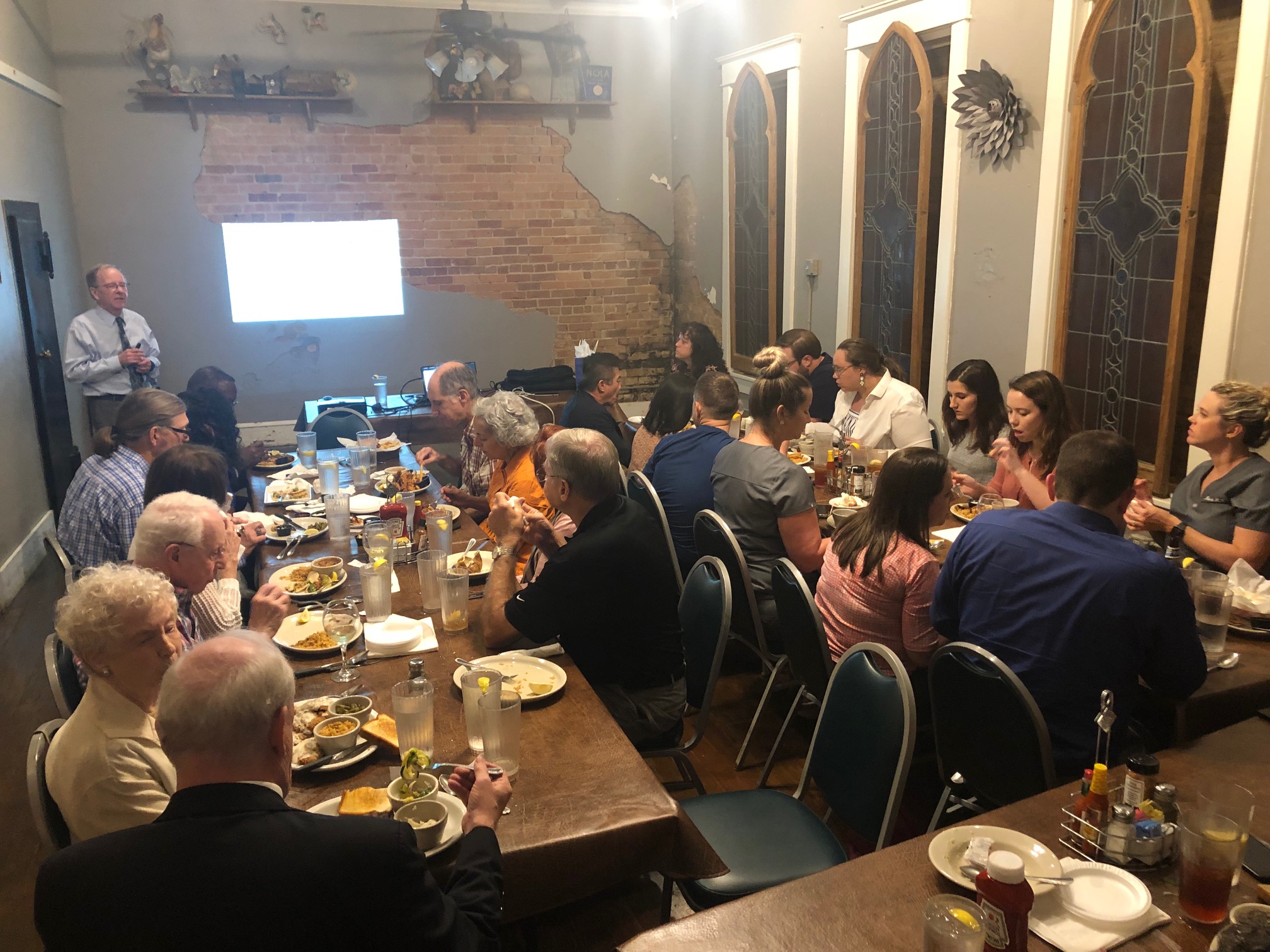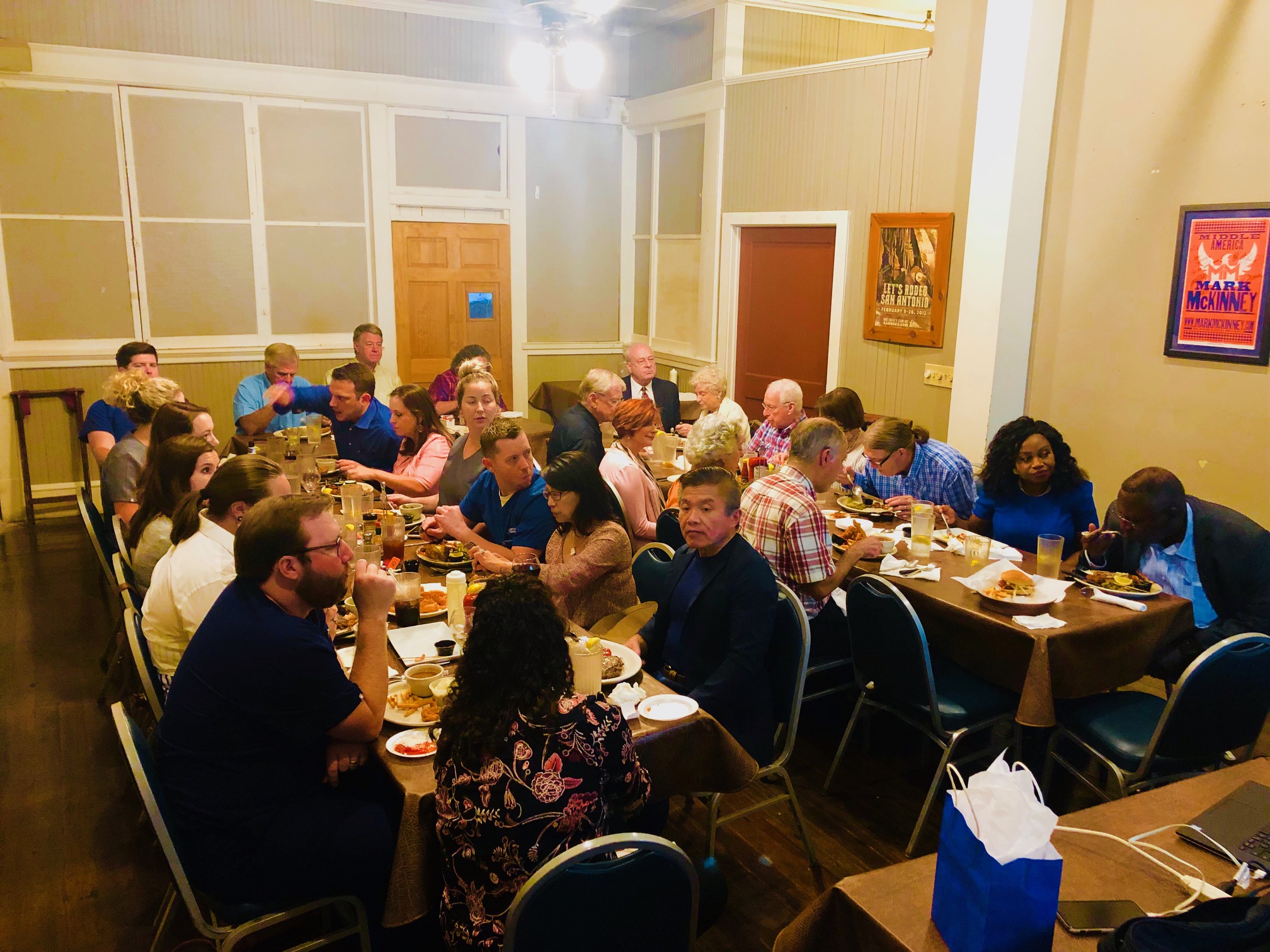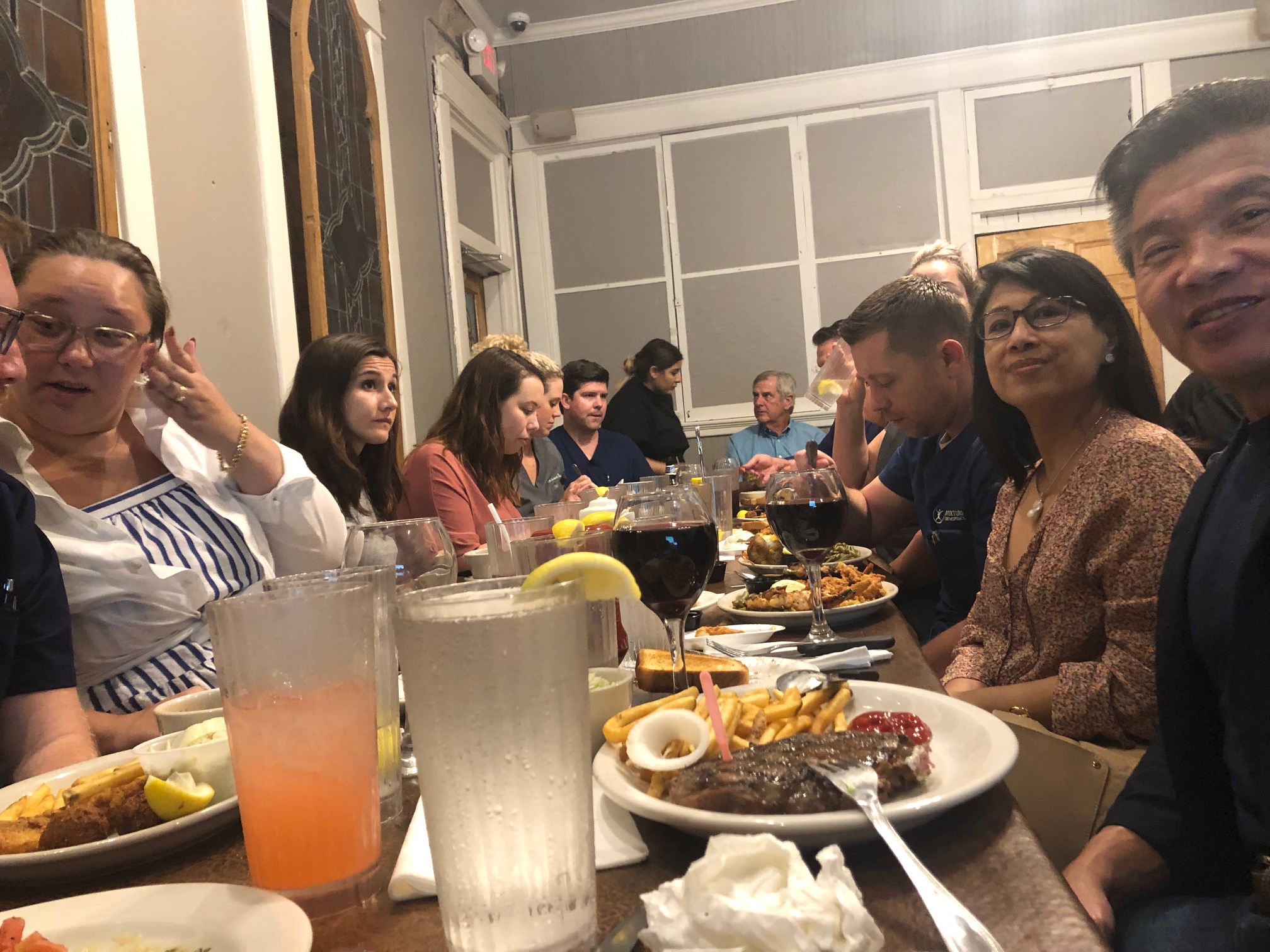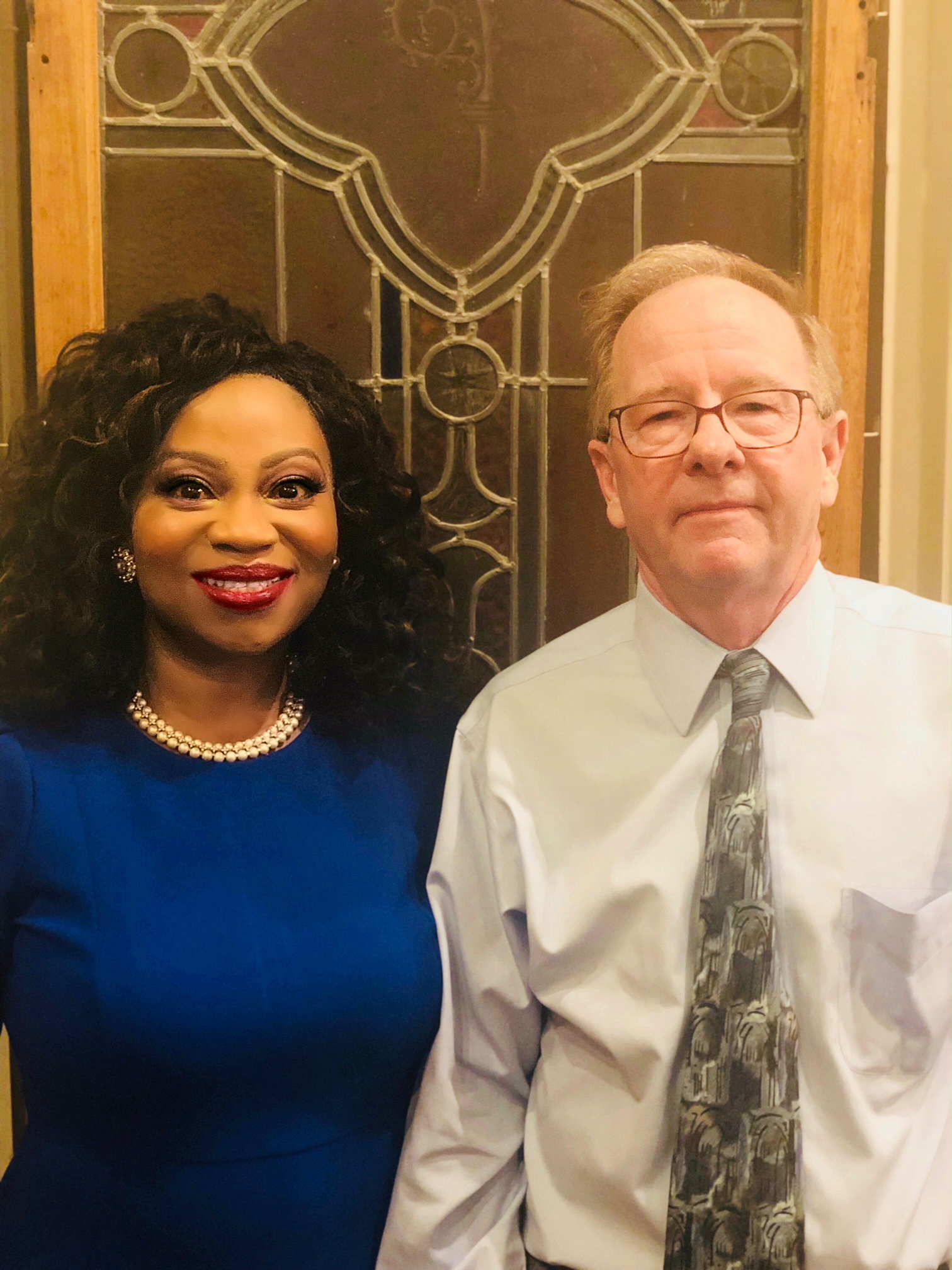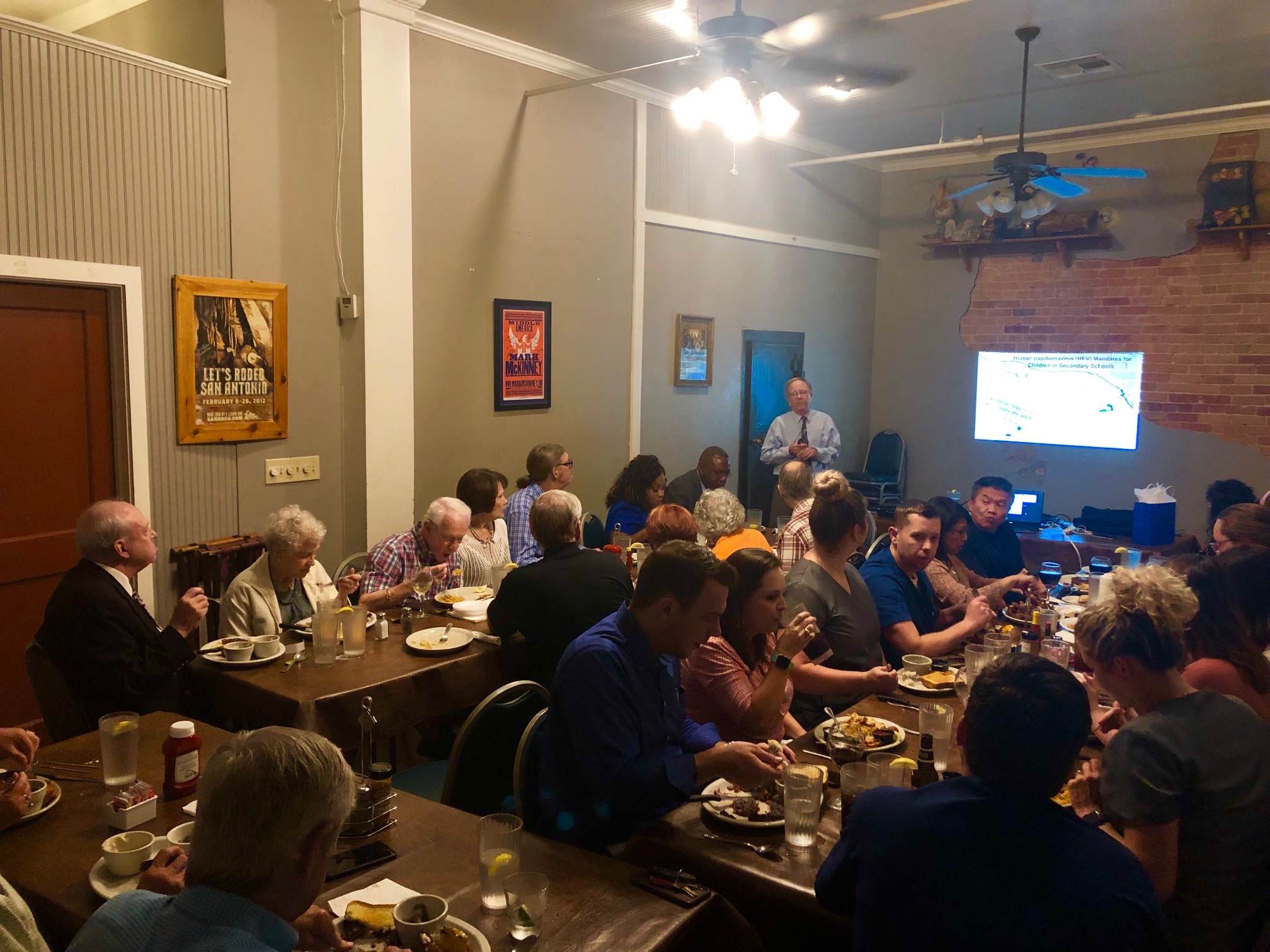 ---
As you all know, there have been multiple outbreaks of Measles in the United States. So far there have been about 704 cases this year found in 22 states. Attached is the CDC website for additional information and resources on Measles.
http://www.cdc.gov/measles/hcp/index.html
Also an email from the Centers for Disease Control and Prevention were sent to Physicians.
Measles is highly contagious and spreads through the air when an infected person coughs or sneezes. Healthcare professionals should be vigilant about measles—
• Ensure all patients are up to date on MMR vaccine.
• Consider measles in patients presenting with febrile rash illness and clinically compatible measles symptoms (cough, runny nose, and conjunctivitis). Patients exposed to measles while traveling for Passover could begin to develop symptoms between late April through mid May.
• Ask patients about recent travel internationally or to domestic venues frequented by international travelers, as well as a history of measles exposures in their communities.
•
Promptly isolate patients with suspected measles to avoid disease spread and immediately report the suspect measles case to the health department.
• Obtain specimens for testing from patients with suspected measles, including viral specimens for genotyping, which can help determine the source of the virus. Contact the local health department with questions about submitting specimens for testing.
Measles is so contagious that if one person has it, up to 9 of 10 people around them will also become infected if they are not protected. The virus can cause serious health complications, such as pneumonia or encephalitis, and even death.
CDC continues to encourage parents to get their children vaccinated on schedule with the MMR vaccine. People 6 months and older should be protected with the vaccine before leaving on international trips.
We appreciate your help spreading this message. Please share this letter as needed among your community organizations. For additional information and resources on measles please visit the CDC's measles website (
https://www.cdc.gov/measles/index.html
) or contact your project officer.
Please share this freely with Urgent Cares, Emergency Rooms, and Clinics.
Thank You,
Dr. Modupe Sokunbi M.D., President of the Nacogdoches San Augustine County Medical Society